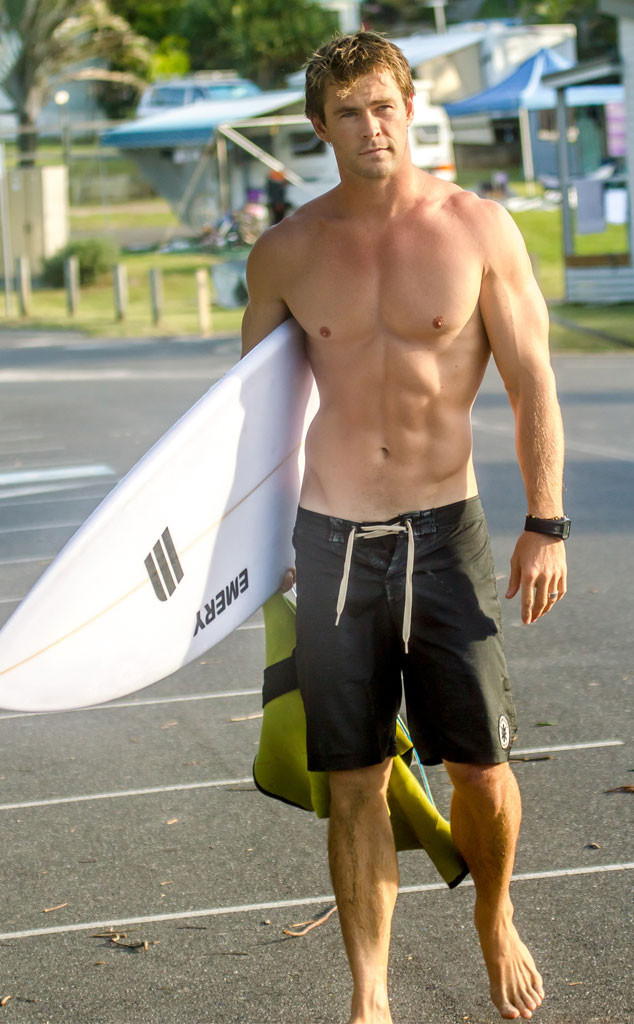 Diimex
Anybody have any laundry they need to get done? Because you could probably do them on Chris Hemsworth's stomach.
The Sexiest Man Alive reminded everyone why he so deserved People magazine's honor when he showed off his ridiculously chiseled bod and handsomeness during a beachy outing recently, and drool, you guys. DROOL.
The shirtless hunk was photographed by a shutterbug that was lucky enough to get that close to him and those abs while he was strolling with his surfboard in his arm. With the lighting hitting him just right, it looks like this picture was taken straight out of a magazine. But nope, this is just life for Chris Hemsworth.
Elsa Pataky, you lucky, lucky lady.