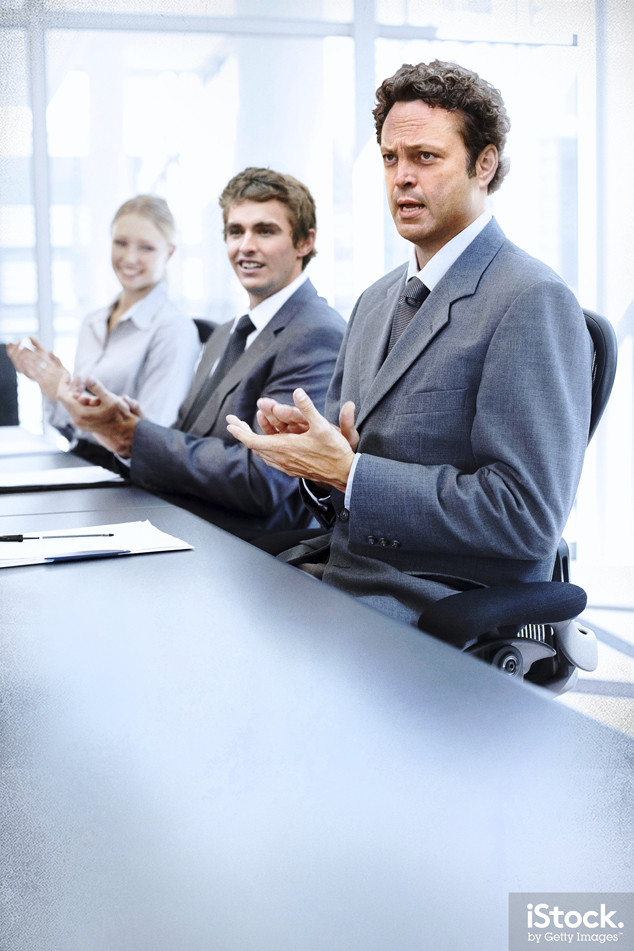 iStock/Getty Images
Who said stock photos have to be so boring?!
The average Joe may find the common business practice to be bland, unreal and even the butt of way too many jokes.
But Vince Vaughn wants everyone to lighten up and switch things up just a tad.
In support of the new movie Unfinished Business, Twentieth Century Fox teamed up with iStock by Getty Images to create a set of stock photos featuring Vaughn and co-stars Tom Wilkinson and Dave Franco.