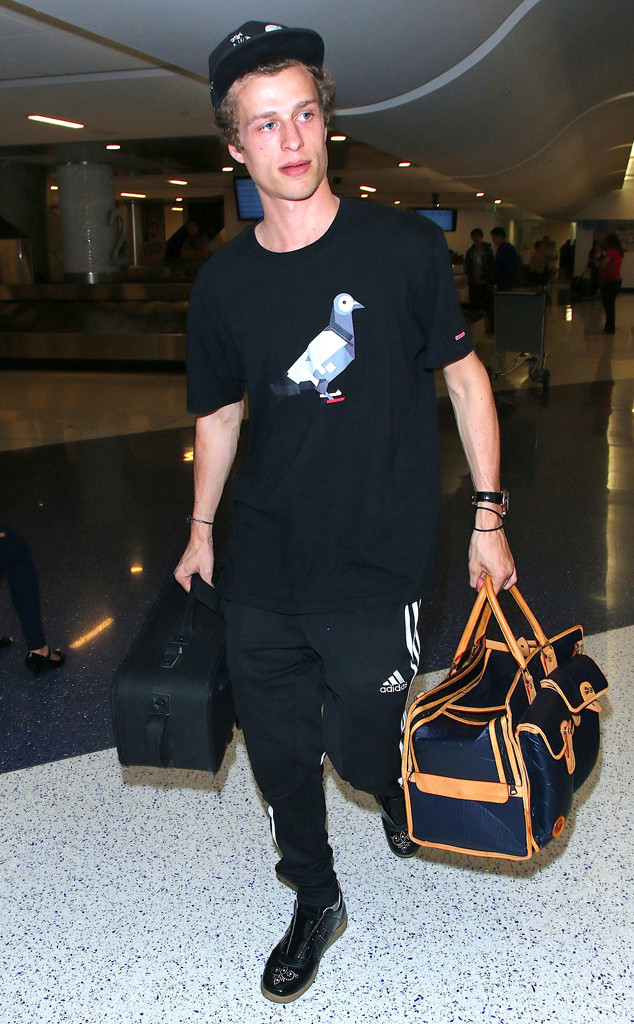 WAB/Splash News
UPDATE: E! News learns that the felony charges of interfering with a flight crew, which could have meant 20 years in jail, have been dropped. Prosecutors will recommend probation on a single misdemeanor charge of simple assault.
__________________________________________________________________________
Conrad Hilton will pay for his not-at-all first-class behavior.
The hotel chain heir and brother of Paris Hilton has agreed to plead guilty to simple assault in connection with his meltdown last summer on a transatlantic flight from London to Los Angeles.
The misdemeanor charge could net him a penalty of up to six months in jail, a year of supervised release and a $5,000 fine. The U.S. Attorney's Office said Tuesday that the plea will be entered on a date to be determined; arraignment is scheduled for Thursday but he still isn't expected to plea at that time.
Hilton, 21, was just charged last month with disrupting the international flight on July 31, with the complaint against him alleging that he had yelling such things as "If you wanna square up to me bro, then bring it and I will f--king fight you" and "I am going to f--king kill you" at flight attendants.