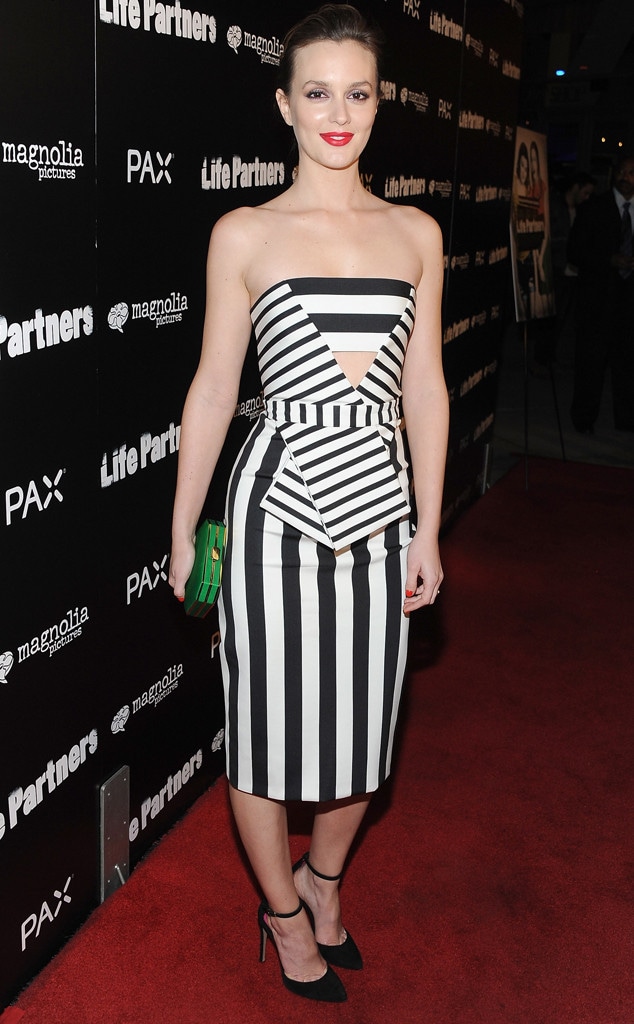 Angela Weiss/Getty Images
You know you love this news!
E! News confirms that Leighton Meester is pregnant and expecting her first child with husband Adam Brody! Photos of her baby bump appeared on PopSugar Monday.
The exciting news comes after the 29-year-old actress and singer opened up about her goals that included expanding her family in the future.
"Most people I know are starting to get married," the Gossip Girl alumna recently told Nylon. "It'll be kids next. I like the grown-up stuff. I like having a house. I've got dogs." The perfect practice for a newborn, right?
"I started [Gossip Girl] when I was so young," she added. "And once it was over, I wanted to do things that were exciting and challenging and more me—more my adult taste."
Those grown-up things included marrying Brody in a super-secret ceremony that was perfect for a notoriously private pair.
"It was a very small and intimate wedding with close family and friends," a source revealed to E! News. "It was beautiful."
And ever since she said "I Do" to Brody, Meester has had a change of heart on a few important life matters.
"My values have shifted greatly in terms of what I find important," she revealed to InStyle U.K. "It's my family, my friends and having a personal life. Those are the things that need nurturing."
And now, she'll soon be able to add baby to that special list.
Congratulations Leighton and Adam on your happy news!