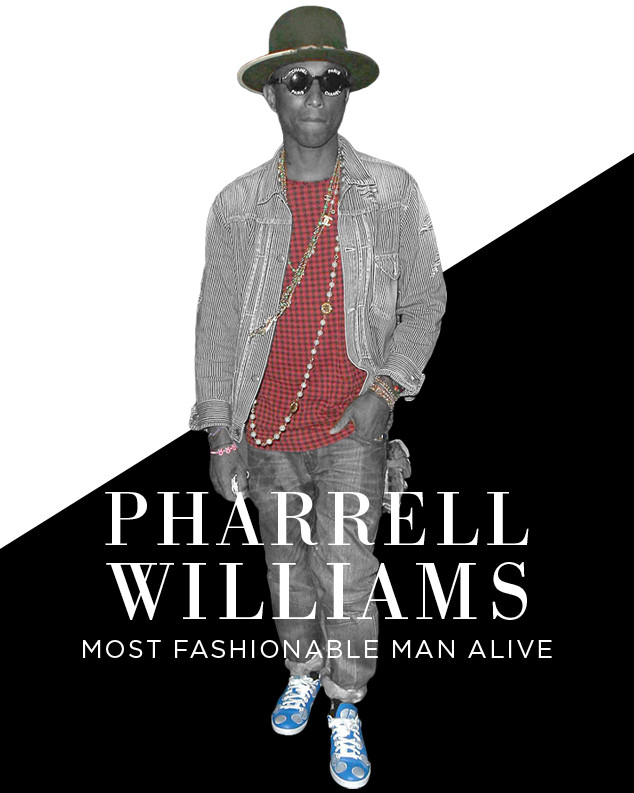 Kailey Strachan for E! Online
It was the hat seen around the world.
But even though Pharrell Williams' voluminous topper of 2014 Grammys glory sparked countless of memes and will be remembered in history, the "Happy" crooner has been pushing style boundaries for years.
In fact, it could be argued that he's the most important celebrity in fashion right now (hold for Kanye rant).
Pharrell, in more cases than not, will surprise on the red carpet with some seemingly bizarre outfit, but a closer look reveals pushed boundaries and crossed gender lines.