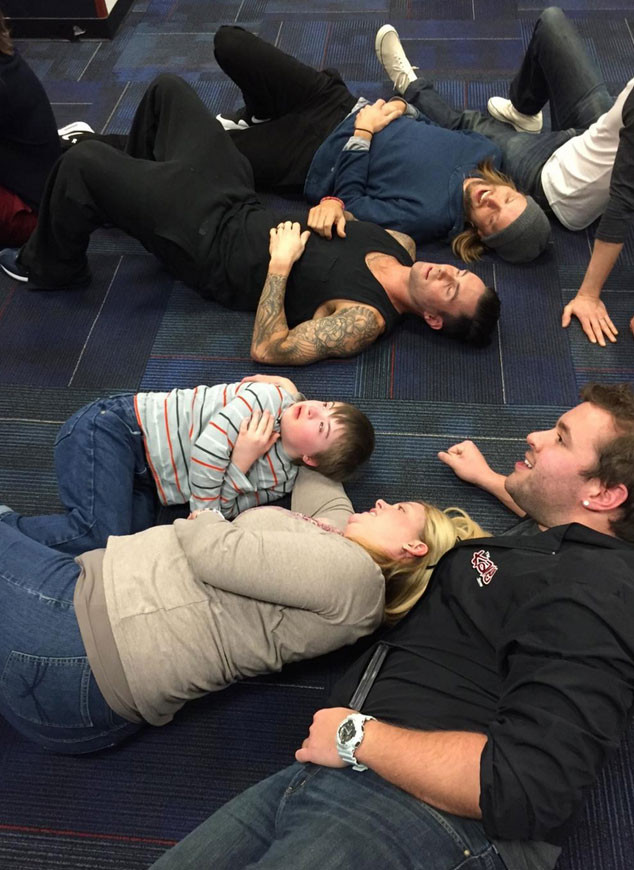 Twitter
Adam Levine has the voice, and a pretty giant heart!
Maryland resident Christopher Warner isn't shy about showcasing his love for Maroon 5 and the band's lead singer. In fact, his teachers admit he may just be a bit obsessed.
"He loves to listen to their music during work breaks," special education teacher Avery Stanert told Today.com about her star student who has Down syndrome. "He draws pictures of them. He just absolutely loves them."
But instead of simply enjoying her student's enthusiasm each and every day at school, Stanert decided to do something about it. She created a video to prove once and for all how big of a fan Warner was.