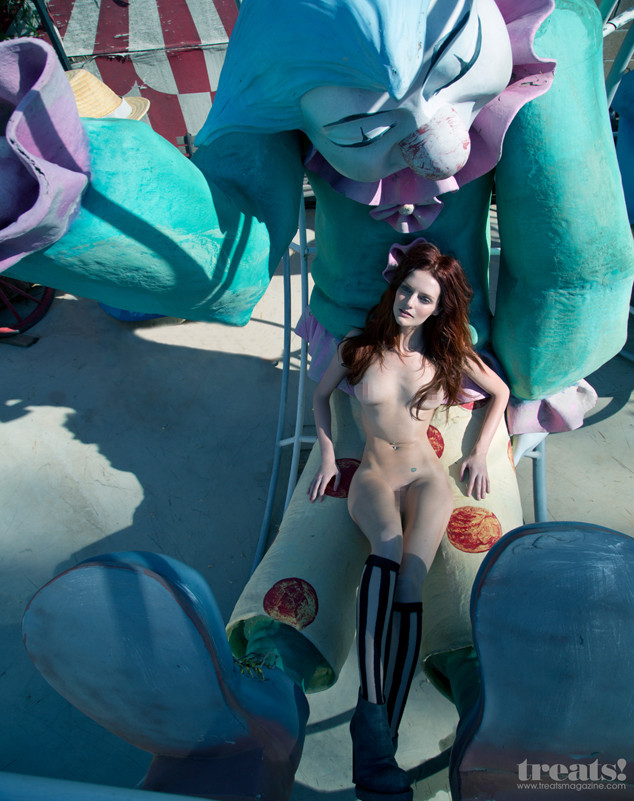 Tony Duran for Treats!
Lydia Hearst isn't shy about taking her clothes off.
The publishing heiress is showing off her naked bod in the new issue of Treats magazine.
The circus-theme spread not only features Hearst topless, but she actually goes full frontal for some of the pics.
In one photo, Hearst poses as if she's being shot out of a canon. In another, she lays across a carousel horse. One of the more provocative stills shows Hearst lying naked (except for a pair of shoes and striped knee-high socks) in the lap of a large clown sculpture.
"I honestly think it's ridiculous that women aren't allowed to show nipples," Hearst says in the magazine. "They're not vulgar. Men have nipples too! I don't see why it's considered more acceptable to show a man's than a woman's. It's shocking that in this day and age there's still a double standard."