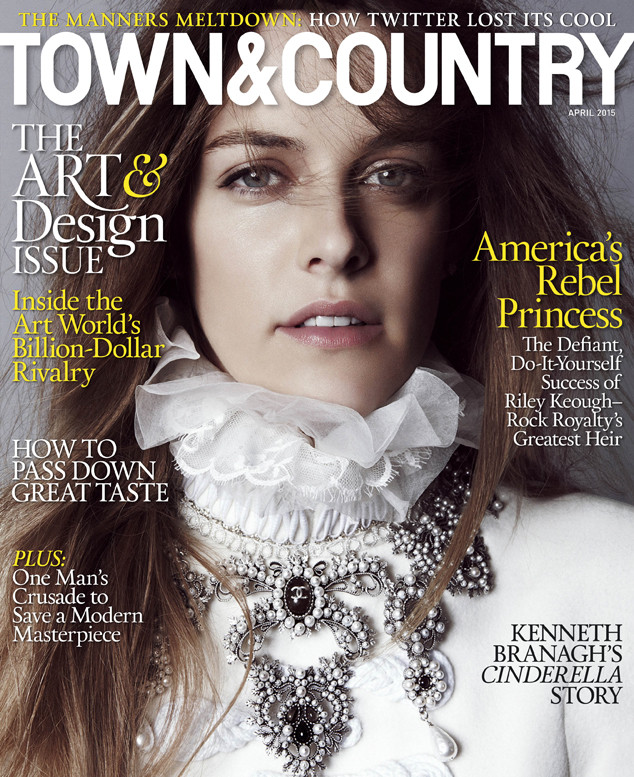 Nagi Sakai for Town & Country
It's been one month since Riley Keough and Ben Smith-Peterson said "I do," and now, in an interview which took place before her wedding day, the 25-year-old beauty is opening up about her Napa nuptials.
Looking effortlessly gorgeous on the cover of Town and Country, the granddaughter of Elvis Presley dishes on her unconventional bringing, her personal rise to fame and her own views her marriage (her mother, Lisa Marie-Presley, has been married and divorced three times and in 2006, she wed her fourth and current husband Michael Lockwood).
Marriage is "the right thing to do right now," Keough tells the publication of her decision to wed the Aussie stuntman, whom she met on location in Namibia in 2012 while filming Mad Max: Fury Road. "Like, I want to have children with Ben, and I know we'll always be close. That's what you want anytime you get married."