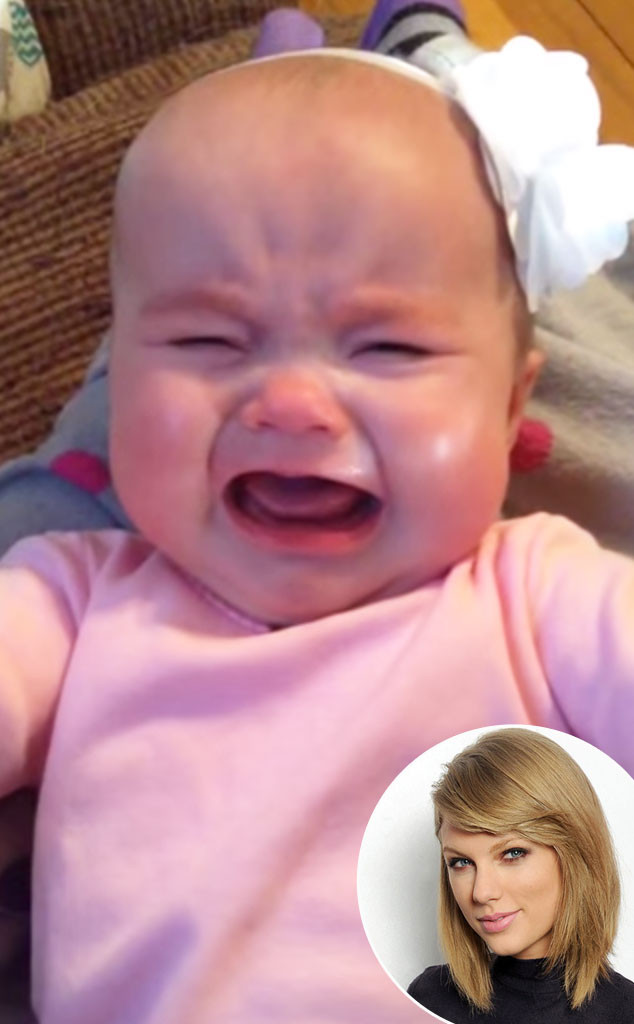 Youtube, Getty Images
The power of Taylor Swift!
Perhaps parents should forget about everything they've learned over the years about getting a baby to stop crying. Maybe it's as easy as playing a T. Swift song.
In a video quickly going viral, six-month-old Rosie finds herself a little agitated while laying on her blanket.
But once "Blank Space" comes on in the background, the baby stops crying almost immediately. It's like magic! "THIS IS THE BEST THING I HAVE EVER SEEN," Swift wrote on Twitter with a link to the YouTube clip.
And yes, all caps were necessary for that tweet. After all, there really is no age limit when it comes to being a Swiftie.