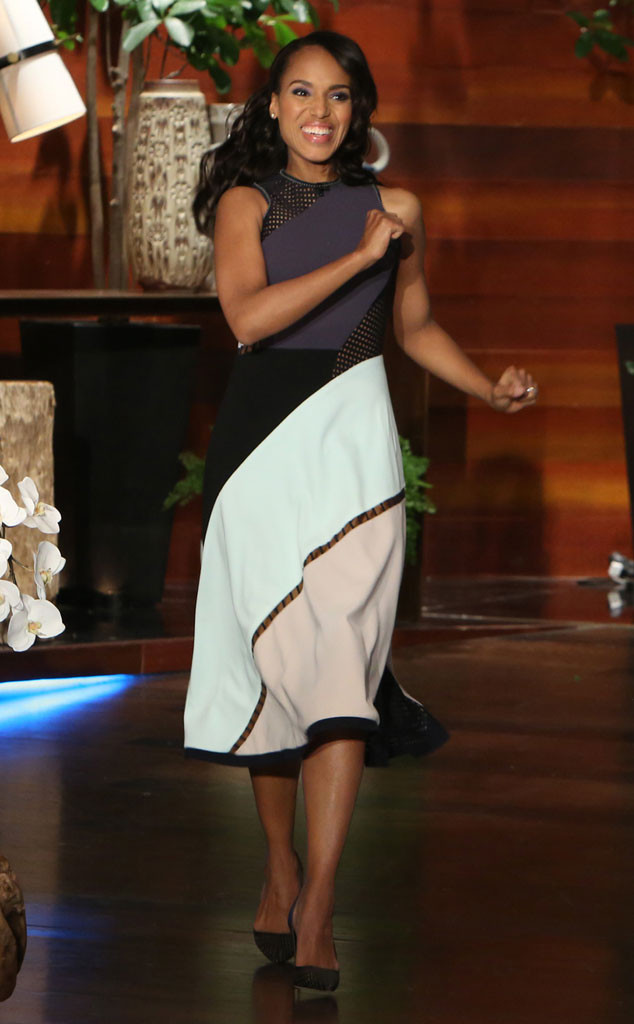 Michael Rozman/Warner Bros.
No scandal here!
I can exclusively reveal that Kerry Washington will be honored with the Vanguard Award at this year's GLAAD Media Awards in Los Angeles.
The LGBT media watchdog group gives the award to media professionals who have made a "significant difference in promoting equality." Previous honorees include Jennifer Lopez, Charlize Theron, Drew Barrymore, Antonio Banderas, Janet Jackson and Kristin Chenoweth.
"Throughout her illustrious career, Kerry Washington has consistently brought to life characters that encourage acceptance of LGBT people," GLAAD's president Sarah Kate Ellis said in a statement. "Her outspoken support for equality, both here at home and abroad, has sent messages of hope and empowerment to fans all over the world, fostering dialogue that builds understanding and helps moves hearts and minds."