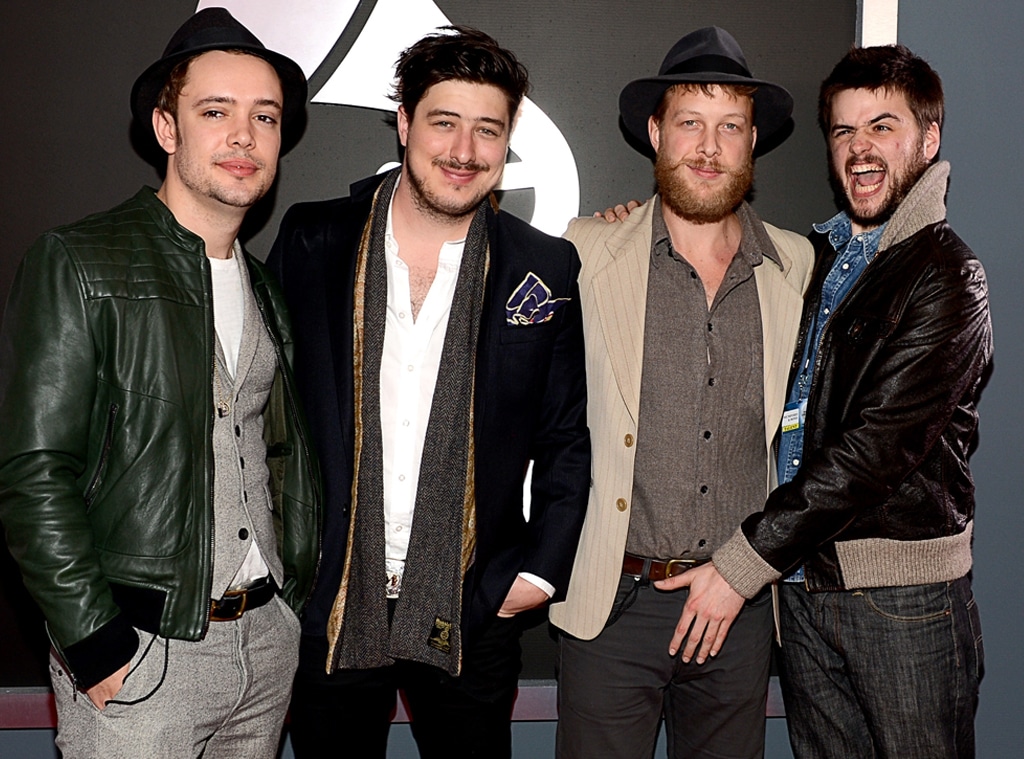 Larry Busacca/Getty Images
Yes, we will wait for this!
Just when you thought Mumford & Sons was done making music, the British rock band has delivered a huge surprise. The Grammy-winning group is set to release their third album with twelve new songs on May 4.
"When we took a break, we knew it wasn't going to involve acoustic instruments," band member Marcus Mumford said in a release to E! News. "We didn't say: 'No acoustic instruments.' But I think all of us had this desire to shake it up."
He added, "The songwriting hasn't changed drastically; it was led more by a desire to not do the same thing again. Plus, we fell back in love with drums! It's as simple as that."
This will mark the band's first album since Babel was released in 2012. Fans may remember the smash hit "I Will Wait" from the disc.
The status of Mumford & Sons' future has been up in the air for several months. Although Winston Marshall made certain comments to Vulture suggesting the group had broken up, fans were put at ease briefly with further clarification.
"I can confirm that he was joking, as he was about catering the party," a rep told E! News. "The band has not broken up." 
Another hurdle the band faced was when bassist Ted Dwane underwent emergency surgery for a blood clot in his brain. As a result, the group announced a full-on hiatus "for the foreseeable future" in September 2013.
Breaks aside, the guys believe fans won't be disappointed with what they hear in the coming months.
"It felt completely natural, though," Ben Lovett said about the upcoming album. "Like it did when we started out… We chose instruments that played well off each other, rather than consciously trying to overhaul it."