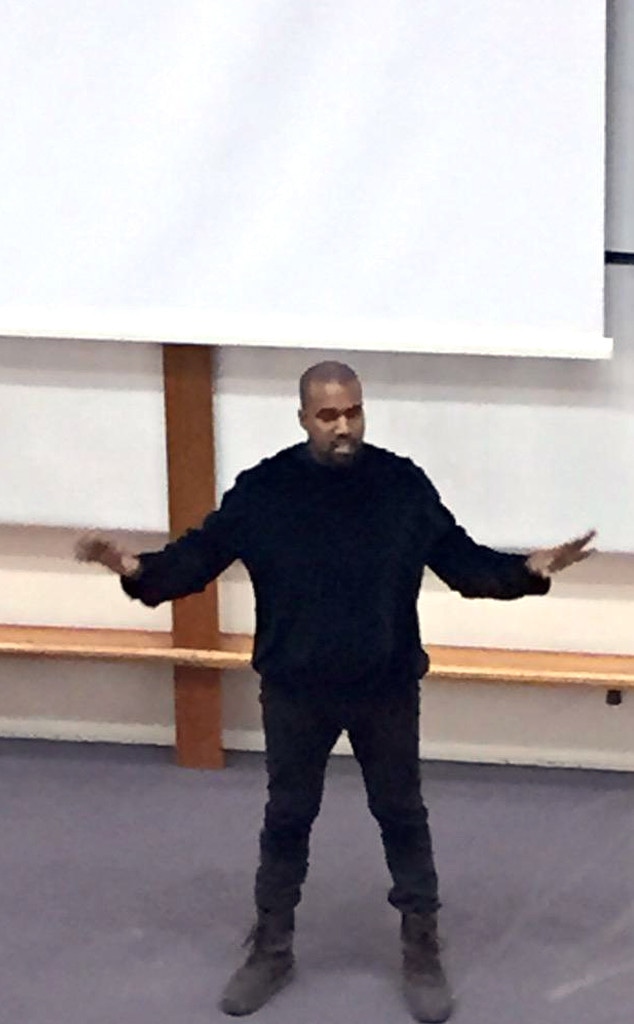 Twitter
Kanye West is in the buildin'!
The rapper visited Oxford University on Monday to speak to students at the university's Museum of Natural History for a function hosted by the Oxford Guild Business Society—and you already know he delivered a slew of Yeezyisms.
The society announced the news on Facebook on Sunday after "a great deal of hard work and extensive negotiations," and as one might assume, students were especially excited to see 'Ye speak. More than 1,600 people said they were attending on Facebook, however only about 350 people were actually able to fully bask in the West experience.
Luckily, a number of Kanye's gems from his half-hour lecture were live-tweeted by The Oxford Tab, so instead of even trying to sum up what he talked about (because he touched on so many topics, and we wouldn't want to polish over anything because then it just doesn't have the same effect), we've included the tweets below.
Here's what Kanye West told college students in the U.K. about wanting to make fine art, being overshadowed by Nicki Minaj on his own song, ego, life and so much more: