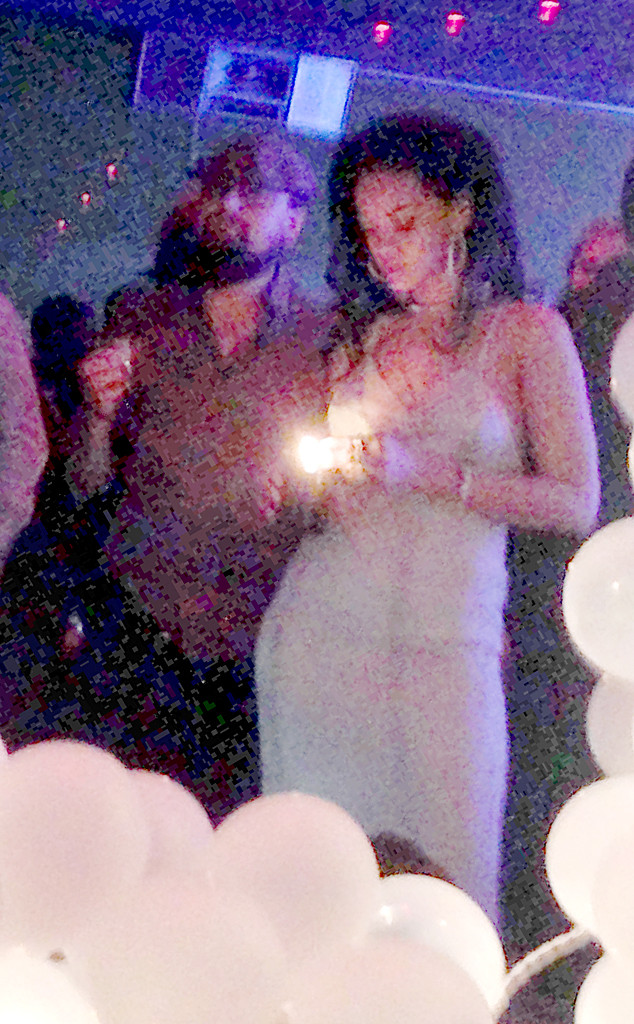 Splash News
Well, this certainly won't put a stop to those recent romance rumors.
For nearly two months, tabloids have been speculating that Rihanna and Leonardo DiCaprio are hooking up after having been spotted together on numerous occasions. And despite the fact they're both incredibly famous, they had yet to be photographed together...until now.
The "Diamonds" beauty and the Wolf of Wall Street star were snapped together in the wee hours of Feb. 21, at the 27 year old's birthday bash, where they two were spotted getting cozy among fellow party-goers.