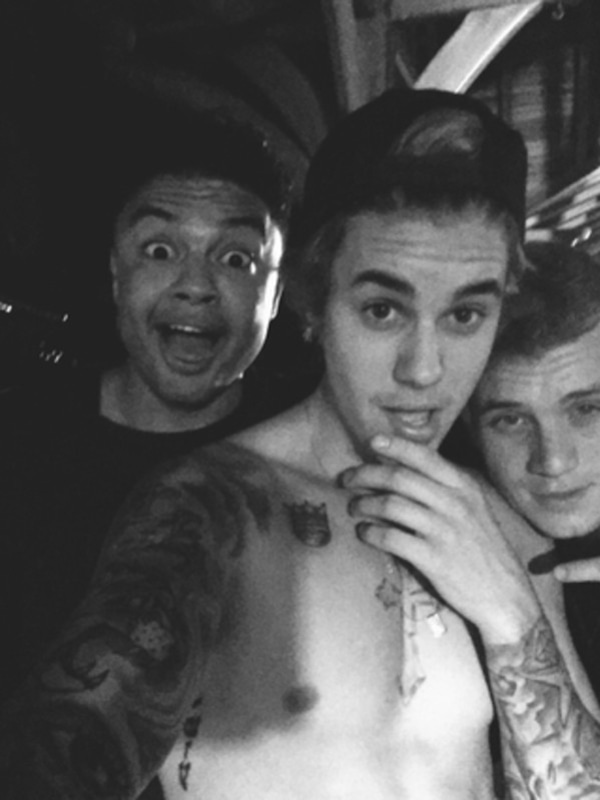 Shots.com
Justin Bieber is celebrating his big birthday in a massive way!
The "Home to Mama" singer is not only ringing in 21 with all of his best friends but he's also reportedly partying up on Calivigny Island, a private island resort in the Caribbean. Yovanna Ventura, Hailey Baldwin, Alfredo Flores, Ryan Butler and Lil Za are just some a few the names to help Bieber welcome in his newfound legal drinking status.
Bieber has been posting pics to his Shots account, where fans can get an intimate look at all of the partying going on! The island where they're all reportedly staying, which is off the southern shore of Grenada, is definitely going to be an A-list hot spot if it's not already!
In addition to a 10-suite villa on the water, Calivigny also offers guests its own sailing yacht, which can be rented for about an extra $224,000! The weekly package excluding the yacht costs around $431,000. That's quite a 21st birthday party! His swanky affair must be pretty exclusive, too, because the island can only accommodate up to 26 people.
Now that Bieber is partying it up with Ventura, we have to wonder if these two are becoming an item after they sparked rumors last summer. The then-21-year-old posted steamy pics of himself with Ventura on Shots, getting cozy and looking very comfortable with the model. Although the pics from his soiree look innocent (and incredibly fun), we're still curious! So far, no sight of Selena Gomez at the party.
Maybe Jelena is over for good? She has been spotted getting close with Zedd after recording a song together.