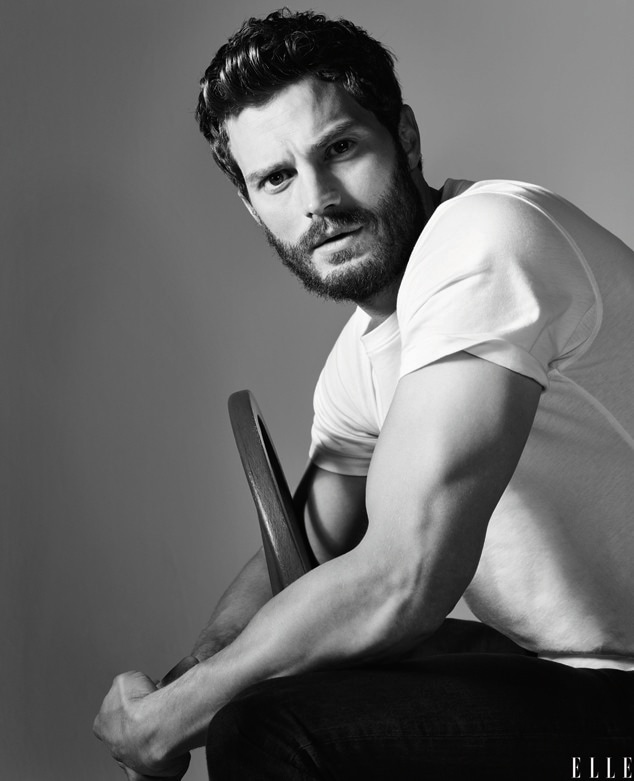 Liz Collins for ELLE
Jamie Dornan is still reeling from his Fifty Shades of Grey success, and he's already got another film lined up!
E! News can confirm that the hunky star will star alongside Cillian Murphy in Anthropoid, a film about the 1942 assassination attempt on infamous SS officer Reinhard Heydrich.
The actor is set to play a Czechoslovakian soldier who is involved in the plot in the Sean Ellis-directed film. Ellis is well-known for his work on Metro Manila.
The future flick is named after the real-life Operation Anthropoid in which two Czech paratroopers attacked Heydrich's car in Prague during the Nazi occupation.
And while the attack didn't kill Heydrich at the time, he did pass away several days later as a result of his injuries.
Shooting is slated to begin in July, giving Dornan plenty of time to get some rest and relaxation after his massive success in the record-breaking Fifty Shades.
Ellis told The Guardian: "I feel incredibly proud to bring the story of Anthropoid to the big screen…In the Czech Republic, it is a story of great national pride, and it's time to tell the world that story."
Ellis also co-wrote the screen with Anthony Frewin, who was once Stanley Kubrick's assistant and is now a novelist.
From the Red Room to murdering Nazis, we're pretty sure all those Christian Grey fans out there will be shocked by Dornan's next role!