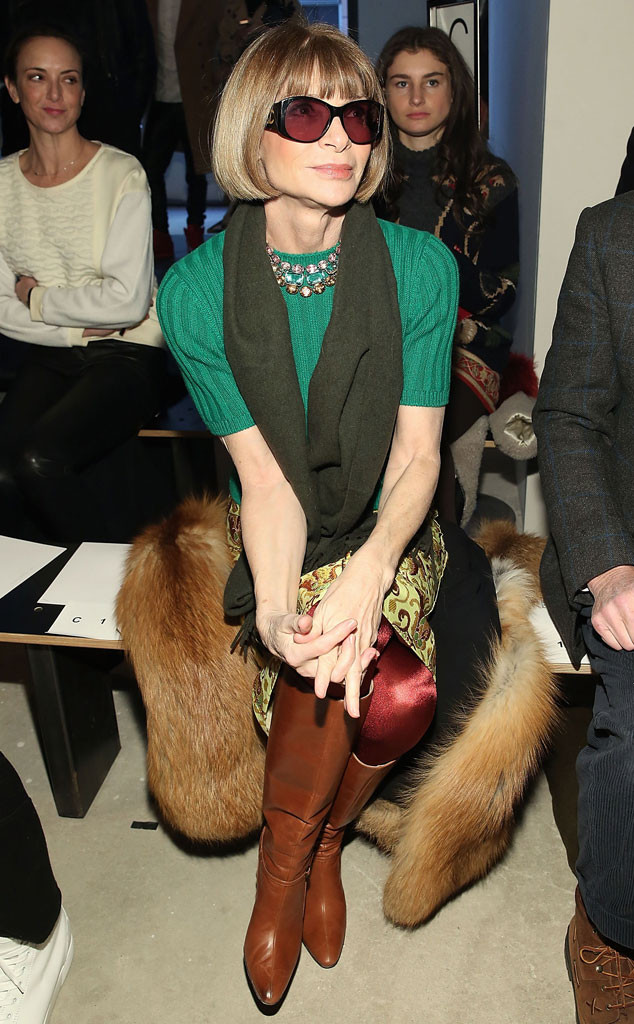 Mireya Acierto/Getty Images
According to Anna Wintour hearing the phrase "You're fired!" isn't always a bad thing.
"Everyone should be sacked at least once in their career because perfection doesn't exist," Conde Nast's editorial director revealed in an interview with Alistair Campbell for his upcoming book Winners And How They Succeed. "It's important to have setbacks, because that is the reality of life," the fashion icon further explained.
And yes, in case you're wondering the now 65-year-old has received a pink slip. Back in 1975, after just nine months as a junior fashion editor at Harper's Bazaar she was let go. But clearly that didn't stop her! 13 years later she was named Editor-in-Chief of Vogue magazine and has held that top spot ever since.