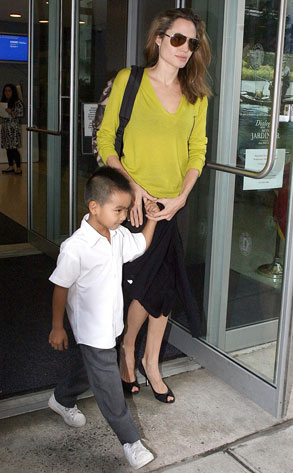 Ben Willson / INFGoff.com
Washington, D.C. tourists felt the irresistible gravitational pull of Angelina Jolie and her sons Maddox, 6, and Pax, 4, as they orbited around the threesome at the National Air and Space Museum yesterday morning.

The Earth Mother and her little satellites attracted "throngs of photo-snapping tourists who nonetheless kept a respectful distance," according to the Washington Post.

Think she toured the Space Hall to explain the galaxy to her kids, or to contemplate where she'll adopt her next baby from?