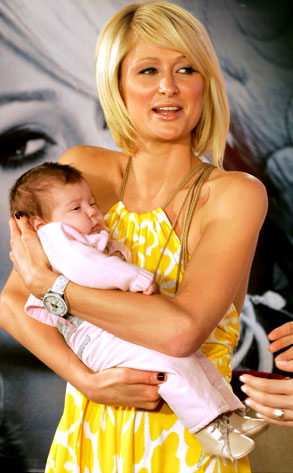 AP Photo/Murad Sezer
Paris Hilton says she wants a baby. Not another puppy, mind you—an actual human infant issued from her fetid loins.

The heiress, who's been dating Benji Madden, has apparently been thinking about this for a long time, saying last year, "I've got to get my body ready."

Um, Paris, we've seen your sex tape. You've been getting your body ready to harbor illegitimate spawn for quite some time.
Think they make those dumb initials rings in infant sizes?