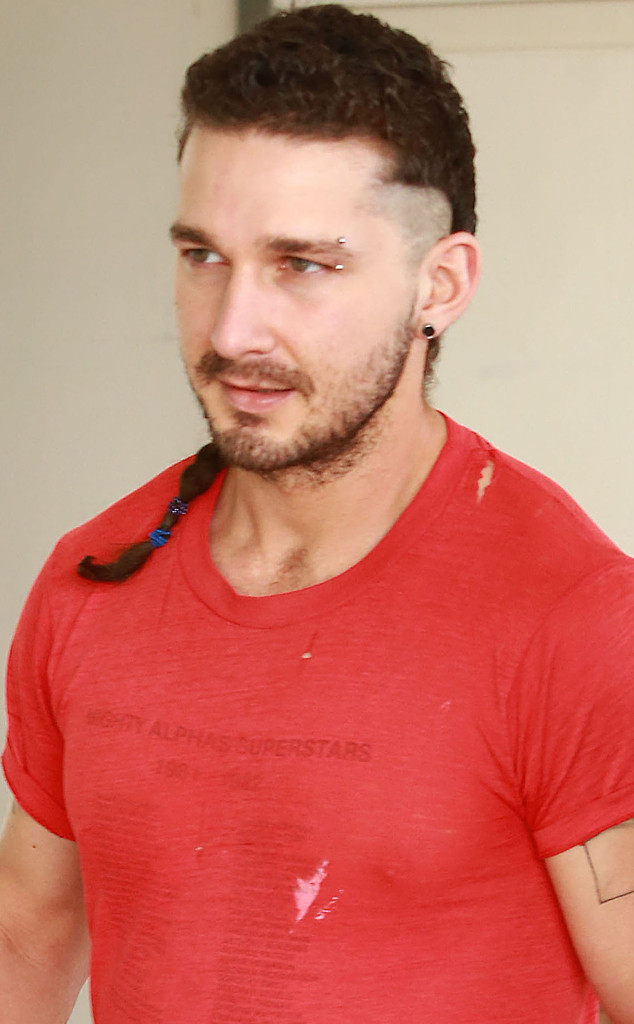 CPR/FAMEFLYNET PICTURES
Shia LaBeouf has ditched his signature brown pants for a new look—except this one may actually be more disturbing. It's your call.
The Fury actor was spotted running errands over the weekend with his longtime girlfriend, actress Mia Goth, sporting a braided rattail and his hair shaved on the sides of his head.
Now before you go freaking out over his too-cool-for-school hairdo, we're going to go ahead and guess that his transformation is for a role. You know, that Shia, he really likes to get into character.
The 28-year-old also appeared to be rocking a few new accessories: an eyebrow ring and matching earrings.