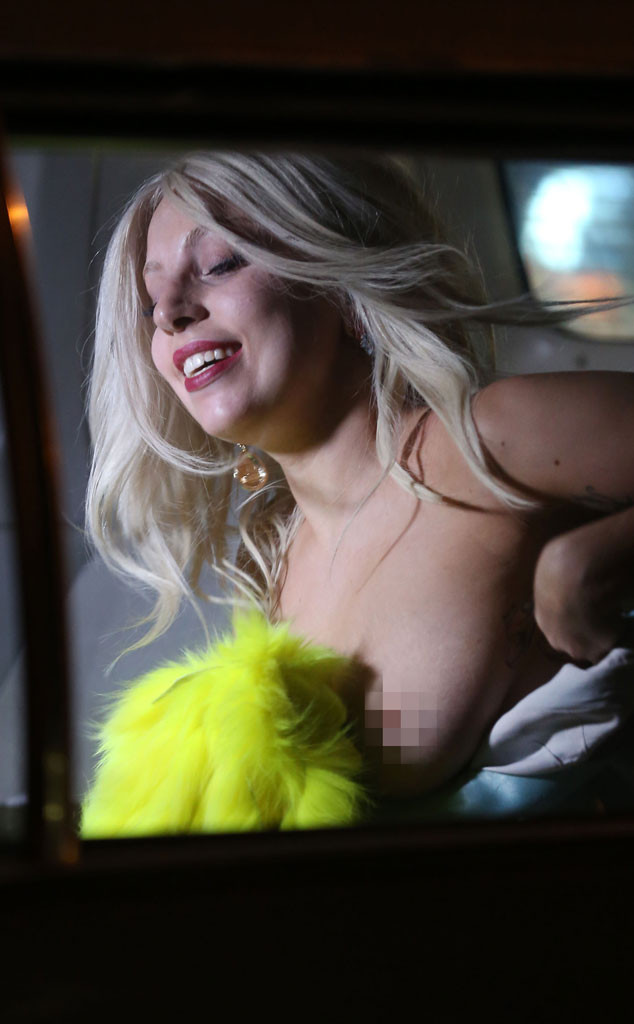 XactpiX/Splash News
Nip slips are for amateurs. When Lady Gaga has a wardrobe malfunction, she bares her entire boob!
Mother Monster accidentally did just that Saturday evening while filming a scene for American Horror Story: Hotel in a New York City limousine. The 28-year-old bride-to-be tried to cover her chest with her bright yellow shawl, but as you can see, that effort proved to be an unsuccessful one.
Not to worry, though! The future Mrs. Taylor Kinney smiled through her shirtless snafu, and the very next day, she was ready to take the plunge (literally)! Gaga and her handsome fiancé jumped into Lake Michigan Sunday as part of Chicago's Polar Plunge, which raises money for the Special Olympics.