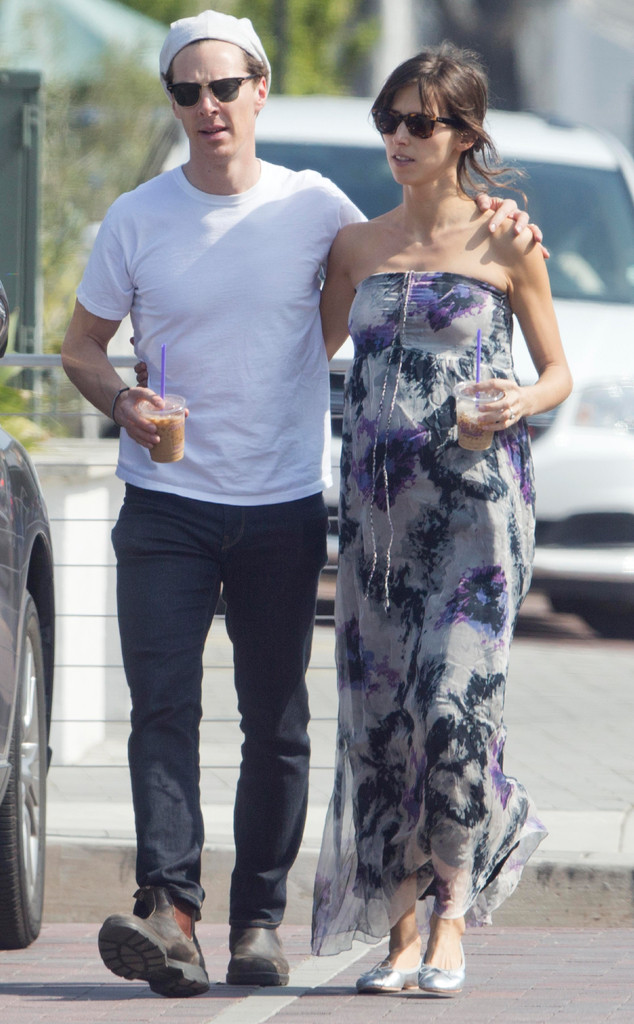 Deano /Brewer/ Splash News
After a whirlwind wedding and the Oscars, Benedict Cumberbatch and his new wife, Sophie Hunter, have finally found some downtime to properly honeymoon!
An eyewitness tells E! News that the Oscar nominee and his pregnant wife are on a 10-day honeymoon at a five-star resort in Bora Bora. But as soon as they got to the island, Benedict immediately put on his tourist hat (we're assuming he left his Sherlock one behind)!
"Benedict looked so excited to be there and was snapping pictures with his camera," the eyewitness tells us. "They were given pineapple-infused water and beautiful flower leis that they immediately put around their necks and smelled the fresh flowers."
Sounds amazing! The amenities don't stop there, of course. The source adds that the "first-class service" has everything they could possibly need delivered to their water bungalow in order to let them relax in private. In fact, they even had door-to-door service with a boat "dropping them right off at the deck of their water bungalow" from the airport.