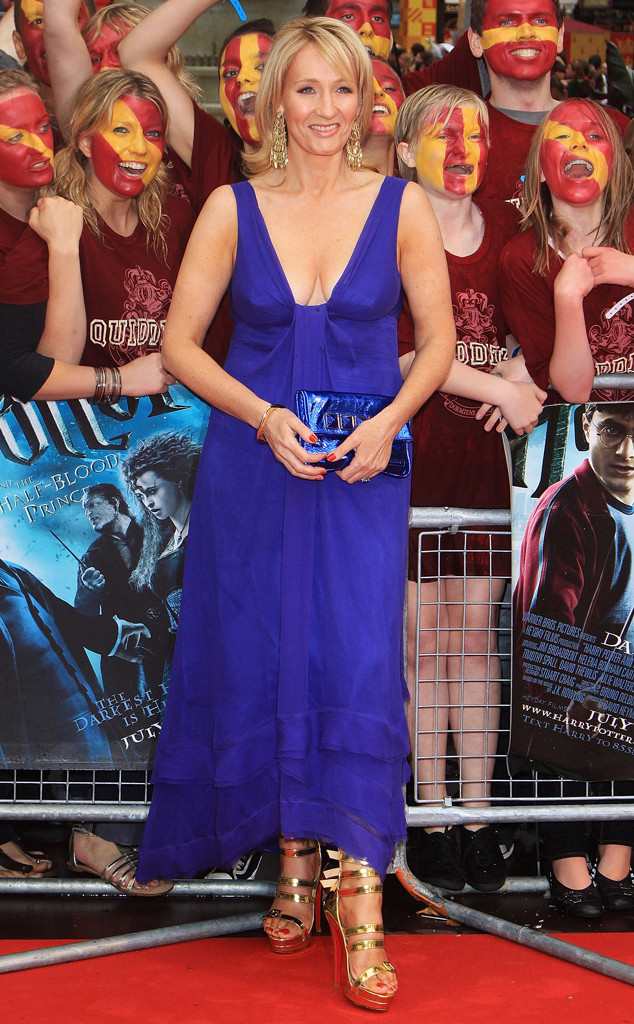 Tim Whitby/Getty Images
Fans desperate to unlock the many secrets and mysteries behind Harry Potter will be excited to learn that a new bibliography about J.K. Rowling unearths some major behind-the-scenes stories that ultimately led to one of the world's most successful series.
Author Philip Errington spent five years putting together the 544-page JK Rowling: A Bibliography 1997-2013. The book's mission? To "record fact and dispel rumour," according to The Guardian. Via obtained letters, interviews and archival information, Errington's book gives readers and intimate look at how each book came to be.
"Finally! I've read this book so much I'm sick of it, I never read either of the others over and over again when editing them, but I really had to this time," wrote Rowling to her editor Emma Matthewson about the Prisoner of Azkaban. "If you think it needs more work, I'm willing and able, but I do think this draft represents an improvement on the first; the dementors are much more of a presence this time round, I think."