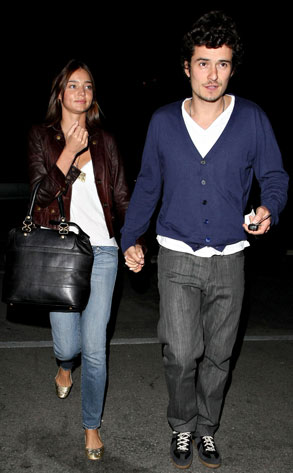 FAME PICTURES
Looks like Victoria's Secret model Miranda Kerr may have finally pirated away Orlando Bloom's heart. What else are we to think after the gorgeous twosome spent the past week getting to know each other's families?
On Saturday night, Orlando brought Miranda to a party in the Hollywood Hills. The occasion? A birthday bash for Orlando's cousin.
"Orlando did walk around the room, talking to other girls every now and then," a fellow partygoer tells E! News. "But he always returned to Miranda and grabbed onto her hand. He made no secret about who he was there with."
While just a few days earlier...