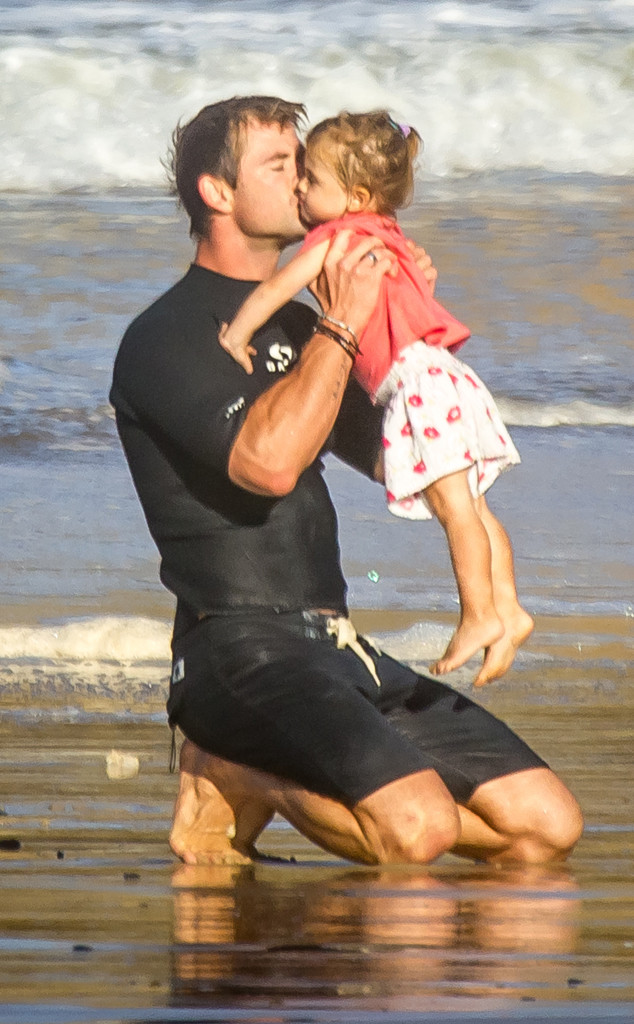 diimex
Chris Hemsworth is many things to many people.
To audiences, he's the intergalactic superhero Thor. But to India, he's a yogi—and, more importantly, her dad. Elsa Pataky shared two photos of their father-daughter bonding via Instagram Monday. The first photo shows Hemsworth lifting his firstborn into the air and giving her a kiss. " Los motores de mi vida / The engines of my life #family #happiness #beautifulLife #loveThem #father #daughter," she said.
The second Instagram picture shows India trying to imitate her father as he does child's pose on the sand.
"De tal palo, tal astilla! Haz un hueco en tu vida para esos momentos que importan / Like father like daughter!" the 38-year-old Spanish actress and Intensidad Max author wrote in the Instagram caption. "Make a space in your life for the little moments that count the most #family #beachTime #yogadad."
Too cute!
Hemsworth, 31, is reveling in family time before promotional duties for Avengers: Age of Ultron begin. The movie also stars Robert Downey Jr., Chris Evans, Samuel L. Jackson, Scarlett Johansson, Anthony Mackie, Elizabeth Olsen, Jeremy Renner, Mark Ruffalo, Kevin Spacey and Aaron Taylor-Johnson.