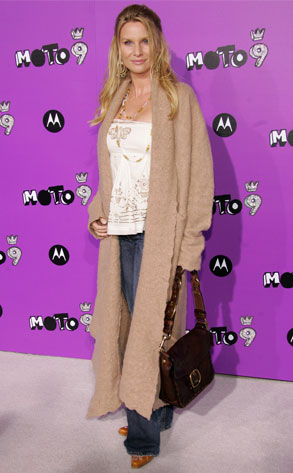 Dan Steinberg/AP Photo
J.Lo and Kim Kardashian may have dibs on the Best Butt in Town crown, but Nicollette Sheridan is hot on their tails.
Nicollette was at the Sports Club/LA on Friday, where she was breaking a sweat under the guidance of her personal trainer. And though her trainer, a petite brunette, looked harmless enough, she had Nicollette working hard to keep that rear in gear.
"She was working on all the butt machines," says our gym spy, working out near the Desperate Housewives star. "She was really working hard."
But Nicollette hardly had the appearance of a sweaty gym rat. As she moved from machine to machine, she delicately picked up her brown Prada purse and carried it with her across the gym floor.
"She was in workout gear, T-shirt, tennis shoes and fitted sweat pants," says our insider. "But somehow, she made the Prada purse work with it. It was kind of diva looking, but I think I would've been disappointed with anything less."
All this and Nicollette won't even be able to show off her shapely derriere in her next role, a stint in the upcoming Noah's Ark: The New Beginning, because it's an animated tale—and this concludes our posterior puns.