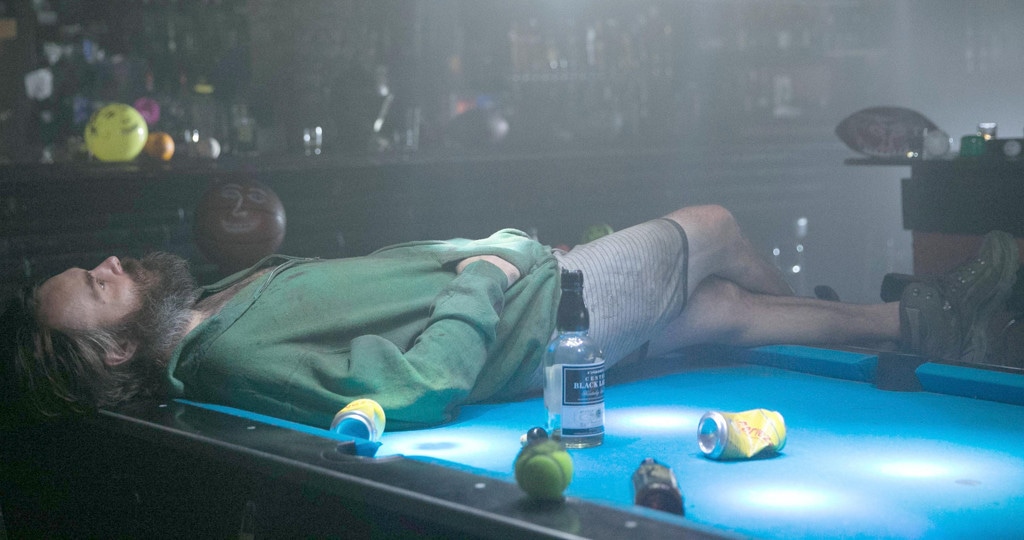 Jordin Althaus/FOX
We've never been so in love with someone so disgusting. 
Tonight Fox finally premiered its daring new show, The Last Man on Earth, which features Will Forte as Phil Miller, the last man on earth. It's weird, it's unexpected, and we can't look away, even when Forte is pooping into a pool and rocking the worst beard we've possibly ever seen. We're actually kind of obsessed with this show and all the possibilities it presents.
We never thought we'd be so into watching a guy talk to a bunch of balls, or build an irrigation system for tomatoes. We just honestly didn't, and we're totally impressed that now that's a thing we want to do. It also helps that Forte is the perfect weirdly charming goofball, as indicated by his years on SNL and his recent interview with Kristin Dos Santos, in which he discussed how his amazingly gross beard has actually scared real-life children. 
Watch the video below to find out how this strange new show came about, and click right here for more after you vote in our poll to let us know how you felt about this brave new show. 
Watch:
Why Will Forte Is the Perfect "Last Man on Earth"