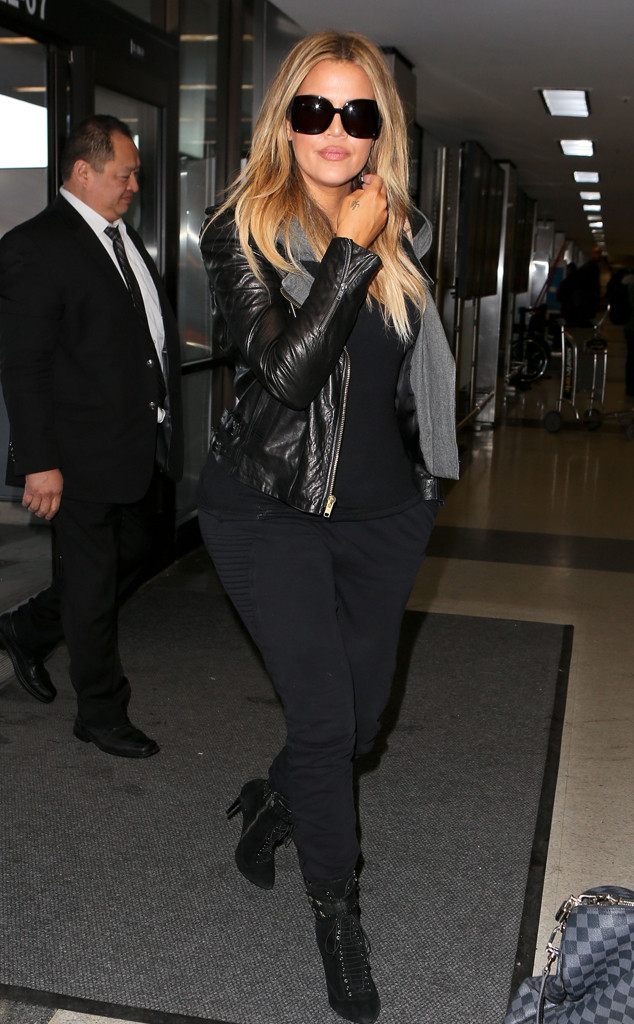 x17@x17agency.com
Khloe Kardashian is sooo ready to have more fun this spring!
As we all celebrate a brand new season and month, the outspoken Keeping Up With the Kardashians star decided to switch up her hair with a lighter, brighter color.
"I'm in love with my blonde hair!!!" she captioned on Instagram while showing off her new look at LAX airport in Southern California. "@TraceyCunningham1 you killed it with this color!!"
Cunningham is responsible for countless gorgeous heads of hair including Jennifer Lopez, Cameron Diaz and Emma Stone.