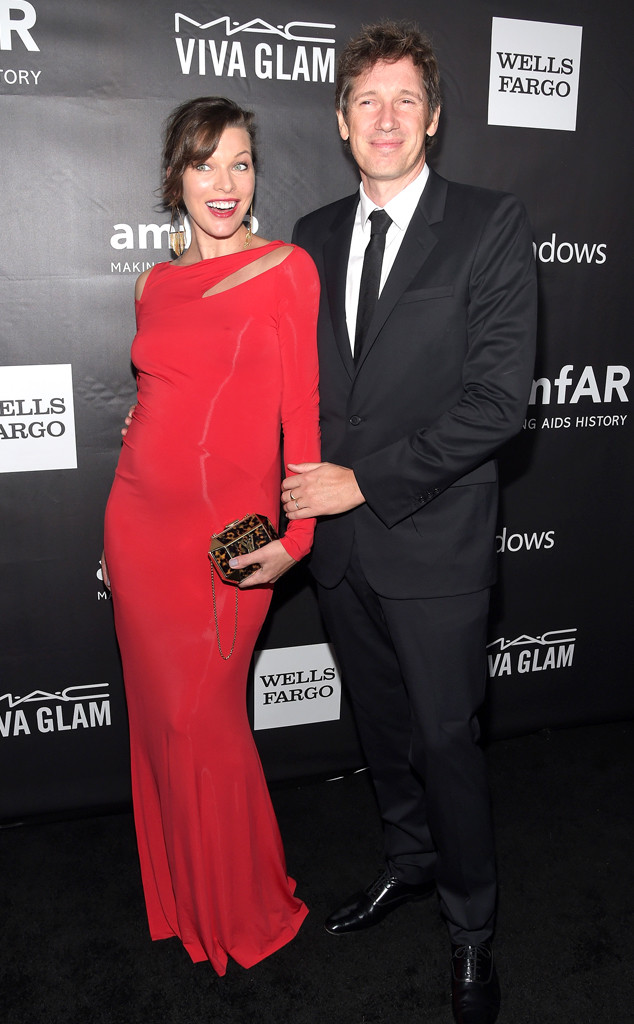 Jason Kempin/Getty Images
Congrats to Milla Jovovich and husband Paul W.S. Anderson!
The Ukrainian-born Resident Evil star and supermodel and the director, producer and writer of the hit sci-fi film series have welcomed their second child—and second daugther. Jovovich, 39, and her British hubby, 49, also share a 7-year-old daughter, Ever Gabo Anderson.
"Milla delivered her daughter Dashiel at 5:45 this morning," her rep tells E! News exclusively. "Everyone is thrilled and beyond happy!"
The rep adds, "Milla is in cuddle mode with her new daughter!"
Jovovich, who passed her due date, had often discussed her pregnancy on Facebook and also shared a food diary, along with photos of healthy dishes.
She had said on Jan. 31 that she weighed 175 pounds, adding that she had "reached the healthy limit of how much I should weigh while pregnant." The actress is scheduled to film two movies, including the sixth and final Resident Evil film, in several months.