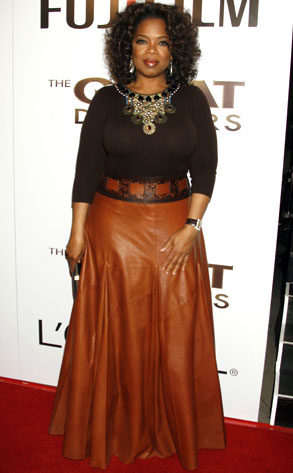 Jeffrey Mayer/WireImage.com
Is there a special level of hell for people who make Oprah Winfrey cry?
Probably.
E! News has learned the TV titan broke down last week during a taping when producers decided to surprise Oprah with a video tribute to Sophie, her cocker spaniel who recently passed away after a battle with kidney disease.
The special show, which is scheduled to air this Friday, features an investigation into puppy mills.
An audience member tells E! News that Winfrey broke down when the tribute began. "She was crying hysterically," says the source. "She was uncontrollably sobbing. She could barely breathe it got so bad."