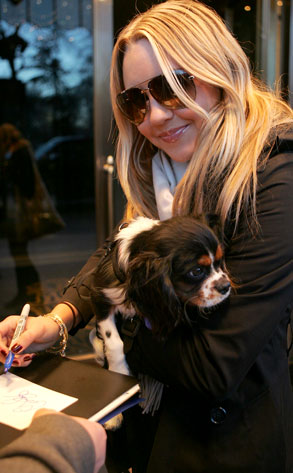 INFphoto.com
• Amanda Bynes tells E! News she's just as perplexed by Jamie Lynn Spears as we are: "Well, I have never been 16 and pregnant. But I have a dog, which is a lot of work, so I couldn't even imagine how hard it would be. I was just always told to try and not get pregnant!"
• Meanwhile, Jamie Lynn is hard at work, planning her wedding. Each guest will receive a box of Jordan almonds and some stretch-mark cream.
• Madonna and Guy Ritchie sleep with their BlackBerrys. Which is fitting, since we doubt they still sleep with each other.

• BTW, they totally still sleep with each other. (P.S.: We just threw up a little in our mouths.)

• Matt Damon still listens to his mom, who warns against violence in videogames. Could he be any cuter?

• Tom Cruise is suddenly realizing that improving his image by playing a Nazi might not pay off. Go figure.