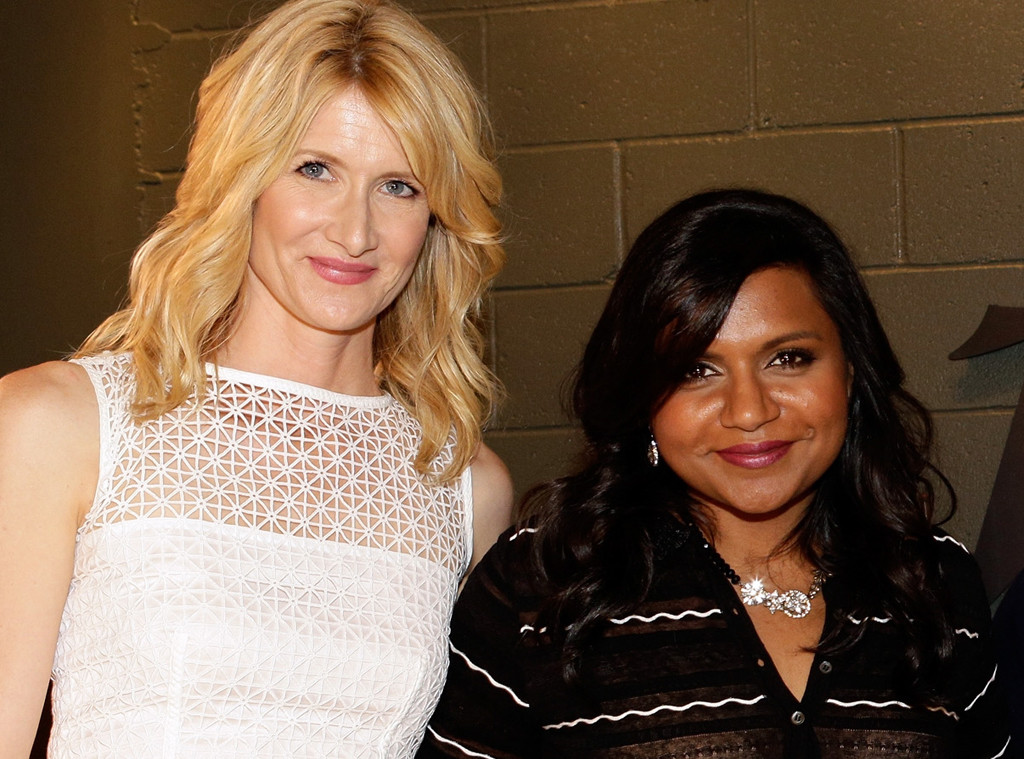 Mike Windle/WireImage
The Mindy Project just landed an Oscar nominee. E! News can exclusively reveal Laura Dern, she of Wild, Jurassic Park and Enlightened (RIP, we still love you Amy Jellicoe!) fame, will guest star before the third season wraps up.
Dern will play an OB-GYN. The actress was nominated for an Oscar for her turn in Wild, where she played mom to one of Mindy's obsessions, Reese Witherspoon. Perhaps Dern will be blessed with her own Wreath Witherspoon after the guest gig?
No other details about Dern's guest gig can be revealed just yet.
The Mindy Project season three has been stacked with famous faces. Vanessa Williams recently popped up as one of Dr. Mindy Lahiri's (Mindy Kaling) former teachers. Kris Jenner, Stephen Colbert and Laverne Cox are also on tap for season three.
Dern is no stranger to TV viewers. She starred in and helped create the cult-hit series Enlightened on HBO. She also helped Ellen DeGeneres' Ellen character come out of the closet. Other small-screen roles include Drunk History, Kroll Show, The West Wing, Recount and King of the Hill.
Dern has two Oscar nominations under her belt, one for Wild and one for Rambling Rose. She's won three Golden Globes, including one for Enlightened, and has been nominated for five Emmys. Could The Mindy Project bring the sixth?
Now we'll just be here imagining what stories Kaling and Dern will trade about Witherspoon. And maybe this will help lure Dern back to the small screen full-time. Enlightened revival, anybody?!
The Mindy Project airs Tuesdays at 9:30 p.m. on Fox.