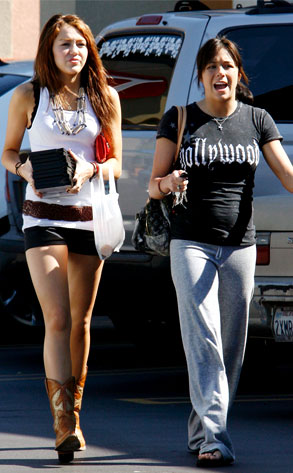 Flynet
Mandy Jiroux must be the most widely photographed coffee buddy on the planet.
The 20-year-old BFF of pop sensation Miley Cyrus has made a name for herself as "that older chick who is always with Miley," and she says she feels "blessed" by her friendship with the teen who is, technically, her boss.

Blessed is right. Not only do millions tune in to the duo's Miley and Mandy Show on YouTube, but Miley's backup dancer also recently joined a girl group called Beach Girls, and she says she's hoping for a big, fat slice of reality-show fame.

"It would be cool to do a reality show probably maybe one day," she tells E! News in an exclusive interview to air Wednesday night. "Who knows? I love The Girls Next Door."
Also revealed...