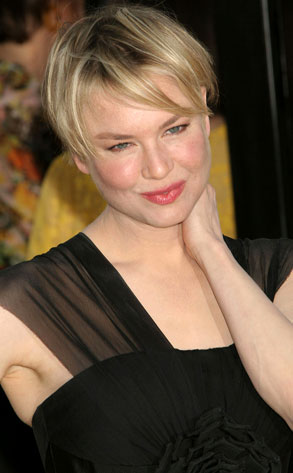 Paul Fenton/ZUMA Press
Renée Zellweger tells Parade magazine that even though she played a dirt-gathering reporter in Leatherheads, she didn't—not once—feel like those dirtbags at TMZ.
I don't know that I'd want that kind of responsibility of having the power to hurt someone with a public disclosure. But ironically, I intended to be a reporter before I got into acting. I majored in journalism, so it was kind of fun to explore that. But I could never write a story that would have a big, negative impact on somebody's life. I don't think I'd sit well with that.


No word whether she would mind scrawling catty remarks on celebrities' pictures, though.