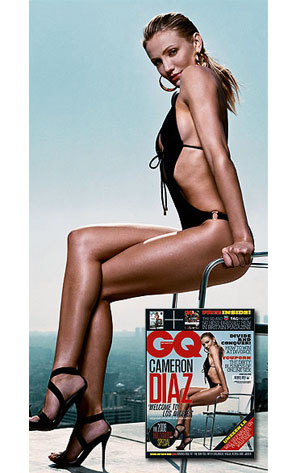 GQ Magazine
Cameron Diaz may be a self-professed boy-crazy babe who enjoys vamping it up on the cover of British GQ, but please ignore all the exposed skin and towering stilettos. She's not looking for love these days:
It's been nice not having a boyfriend for the past year. In fact, it's the first time I haven't had one in 10 years and I'm enjoying what I'm getting out of this moment. I could be in a relationship if I wanted to be, but I haven't finished doing what I'm doing.
Funny, that's exactly what we'd wear to announce our female independence, too!