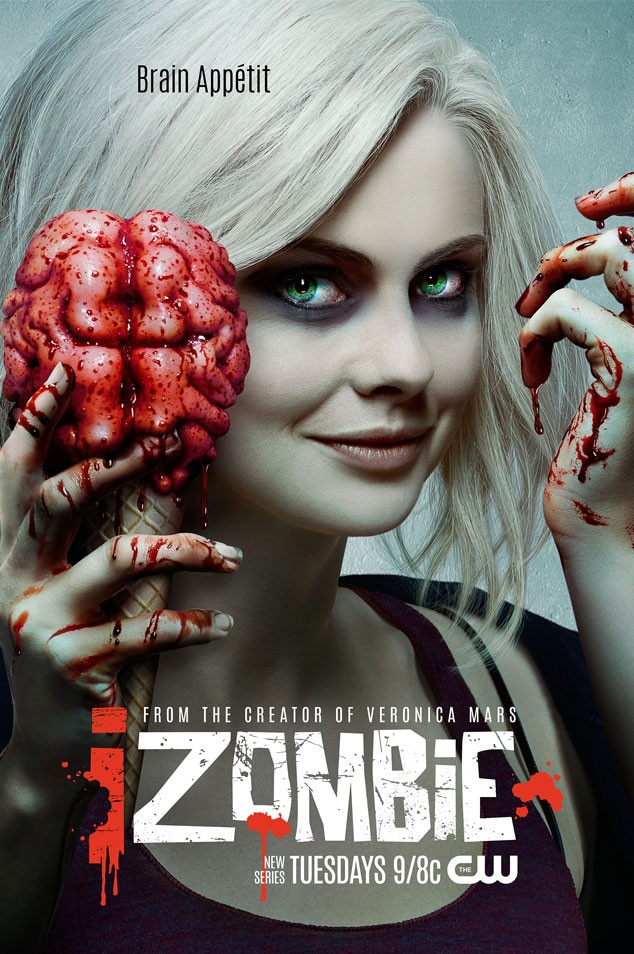 CW
Slightly creepy and oh-so-cheeky? Must be a Rob Thomas show!
The creator of Veronica Mars and Party Down has a new show, iZombie, coming to the CW on March 17 and we're 99.9 percent sure it's going to become one of your new TV obsessions. Starring Rose McIver as Liv, our zombieroine (zombie-heroine, it's a thing!), the show is based on the DC Comics' property of the same name about a med student who takes a job in a coroner's office after she leaves a party with the worst favor ever: the need to eat brains to survive. Which is why the exclusive new poster your eyes can feast on above is so freakin' great and perfectly captures the tone of the series.
 But not every show is so lucky to have a badass poster for its debut; check out our updated gallery of the best and worst TV ads of the season.
iZombie premieres Tuesday, March 17 at 9 p.m. on the CW.