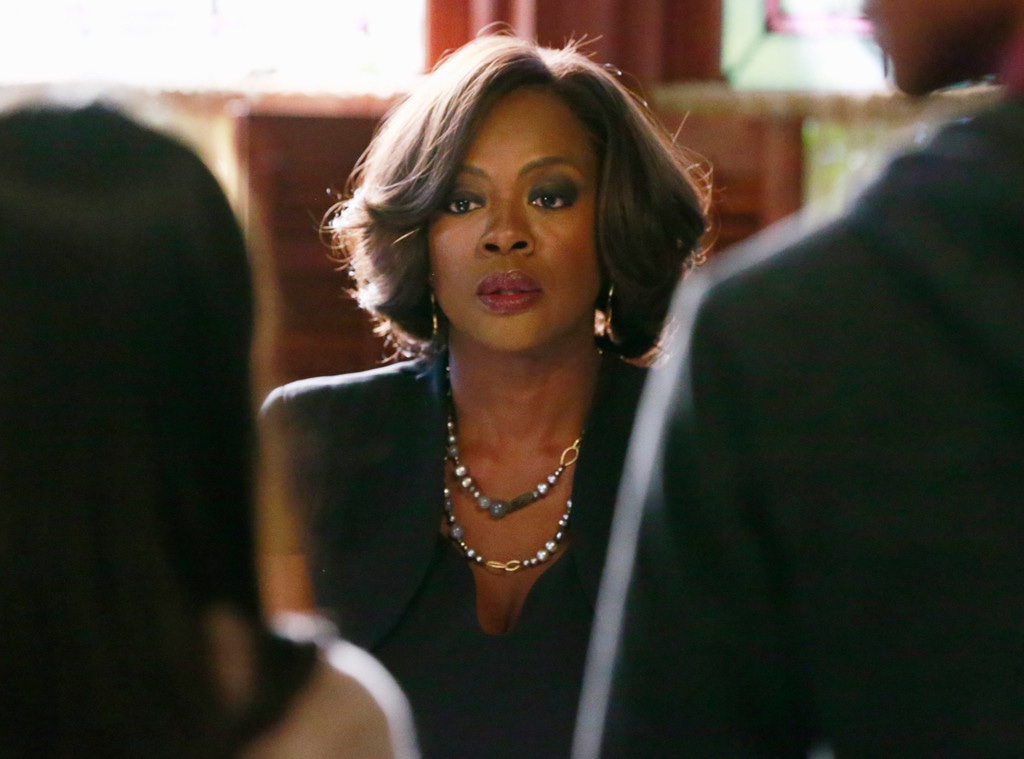 ABC/Mitch Haaseth
There was a How to Get Away With Murder ending you didn't see…yet. And it sounds very dramatic. Viola Davis appeared on Jimmy Kimmel Live (via satellite, she was stuck in Ohio) and revealed the show shot two endings. You saw the ending that made the cut, but the one that's on the editing room floor…
SPOILERS!
"The one that we didn't use, I just walk down the stairs to the cellar and I'm calling Rebecca's name and I find her dead in her chair, tied up. I love the ending by the way," Davis told Jimmy Kimmel. I just think it's still heart pounding. It's just filled with so many moments that we didn't expect. I'm glad I didn't have anything to do with it, I'm trying to make some people like me."
In an interview with Entertainment Weekly, How to Get Away With Murder also touched on the two endings, but declined to reveal the second one.
"I don't want to say what the other ending is, because it might be incorporated into the next season," he said.
Oops!
In the real ending, we see Davis' character alert everybody that Rebecca (Katie Findlay) is gone, only to discover her body hidden behind the stairs with Frank (Charlie Weber).
Davis was stuck in Columbus, Ohio because of the weather. But she did get 10,000 free miles from Delta, was stuck in the airport for hours and while there she was serenaded in the magazine store and met Macy Gray's cousin. Hey, at least she's looking on the bright side!