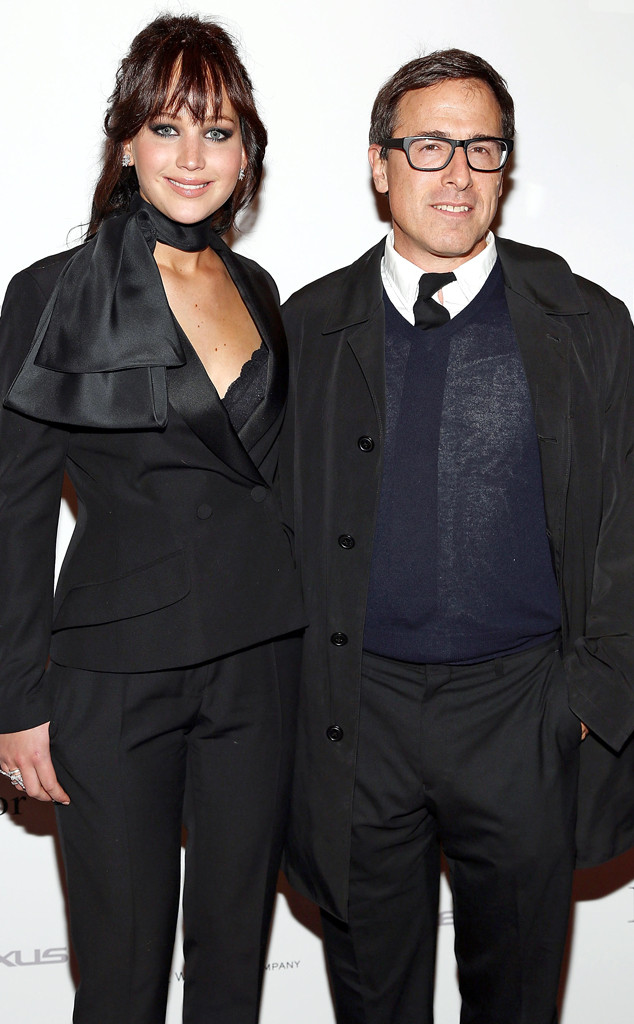 Astrid Stawiarz/Getty Images
UPDATE: Jennifer Lawrence herself just posted on Facebook about the fight rumor:
"Hey guys! It's Jen! I know I don't go on here a lot because I can barely work email but there's been a terrible rumor going around the last 24 hours so I wanted to clear it up. David O. Russell is one of my closest friends and we have an amazing collaborative working relationship. I adore this man and he does not deserve this tabloid malarkey. This movie is going great and I'm having a blast making it!"
__________________________________________
Call it part of the David O. Russell playbook?
In response to word getting around that the reputedly tempestuous director was screaming at Jennifer Lawrence on the set of their latest film and they got into a heated exchange, a studio rep acknowledged the exchange—but said it was all method acting.
A Fox 2000 says that Russell was just getting Lawrence amped up for a scene in which she has to yell at someone, noting, "David's process is, when they yell rolling, he will repeat the line in the tone he wants."
He did direct her to an Oscar-winning performance in Silver Linings Playbook and a nominated turn in American Hustle, so... maybe that's just how Russell does it.
The five-time Oscar-nominated writer-director raised a lot of eyebrows in 2007 when a video of him railing at I Heart Huckabees star Lily Tomlin went viral (and lives on to this day), but ultimately a number of his colleagues came forward to defend his seemingly prickly ways.