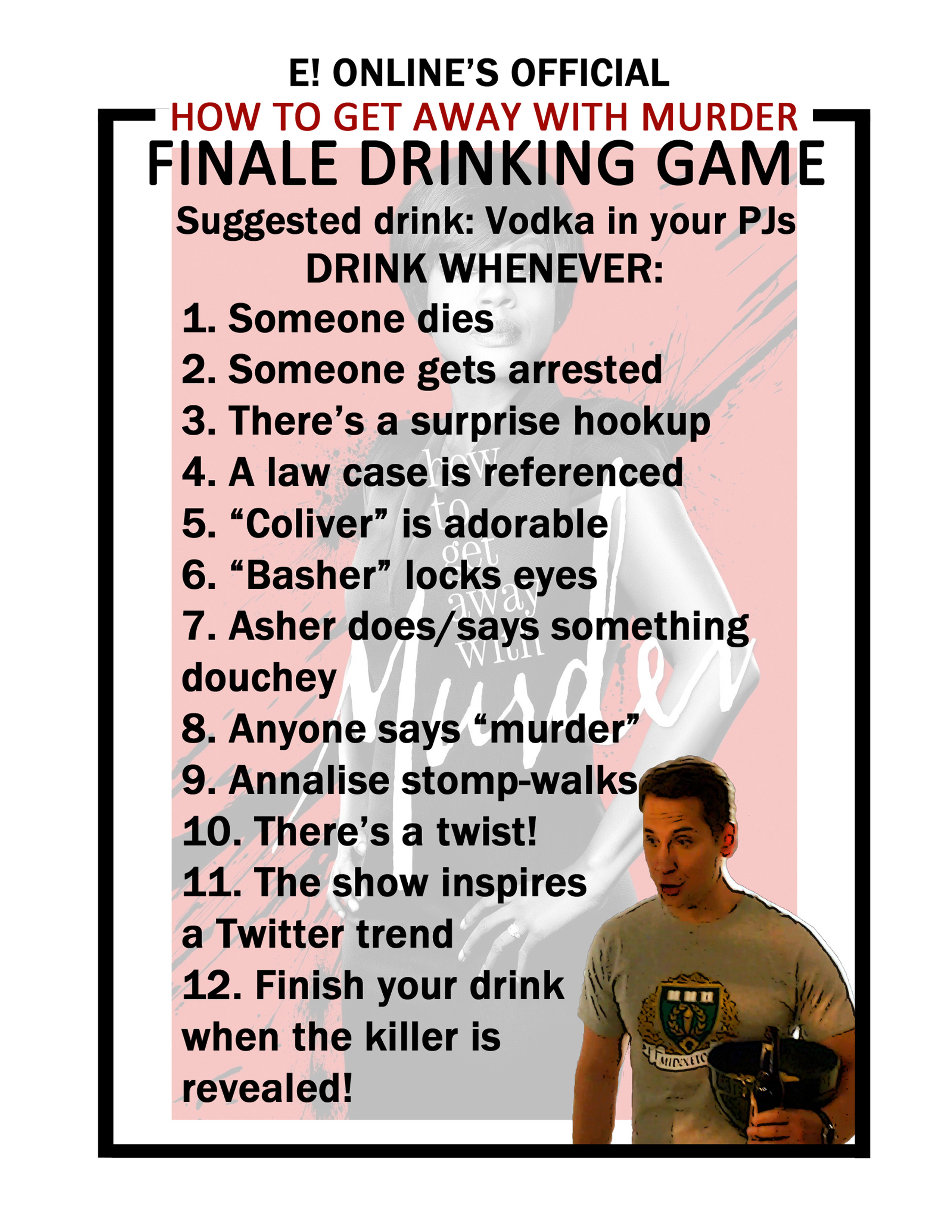 E!
It. Is. Onnnnnn.
E! Online's highly-antipicated drinking game for the mildly-anticipated (jokes!) finale of How to Get Away With Murder is upon us! We can't wait to find out what bats--t crazy things Pete Nowalk and Shonda Rhimes have in store for us fans. And get stupid...hydrated while watching it all unfold.
Join us, won't you?
To play our #EDrinkingGame, just follow the instructions above (you can play with water, or any beverage of choice!).
Just follow along on Twitter via @kristindsantos, @eonlinetv, @tbrick2, @laurenpiester and @sydneybucksbaum, using #EDrinkingGame.
You can also play along on Kristin's Facebook page.
We'll be playing on East Coast time. (We'll get you next time, West Coast!)
Tweet us a pic, and we'll share it out. If you dare.
Be advised: The last time we did a drinking game for #TGIT, Shonda Rhimes herself started tweeting at us her concerns for our safety. We have never felt so loved. Come feel the love, too.
So don't be shy! Come play with us, and group hug it out with us when the finale ends. It's gonna be a LONG WAIT for season two....
We'll also keep a running live blog right here of each drink command, based on the rules above...