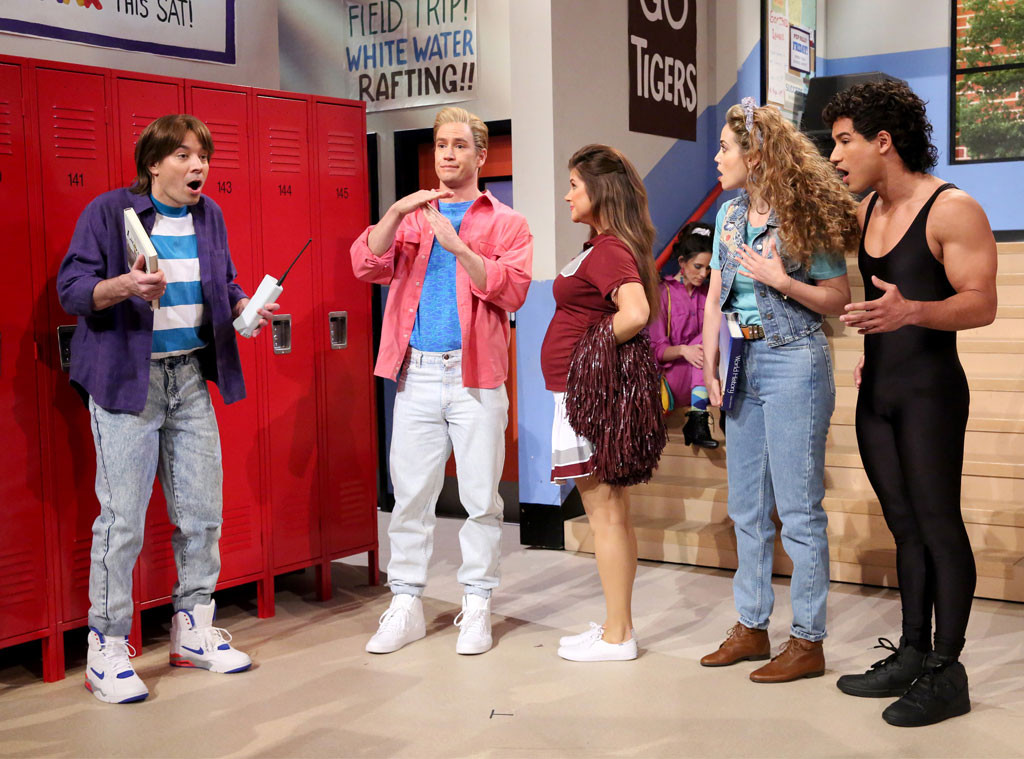 Douglas Gorenstein/NBC
Elizabeth Berkley is gushing about the Saved by the Bell reunion!
Earlier this month, the 42-year-old actress reunited with former co-stars Mark-Paul Gosselaar, Tiffani Thiessen and Mario Lopez for a hilarious Tonight Show skit with Jimmy Fallon (Saved by the Bell stars Lark Voorhies and Dustin Diamond weren't involved). The video had fans talking for days.
"It was so exciting to see everyone again," Berkley says in a preview of tomorrow's Meredith Vieira Show. "We are all friends in real life, but we hadn't seen each other in that garb and in that hallway in a long time. It was so much fun."
"Was it emotional at all?" Vieira asked.
"A little bit but emotional in a good way of just kind of seeing how far we've all come," Berkley continued. "Really, I was excited the aftermath, which was so much fun people in the airport and grocery stores, people coming up. It really meant a lot to people which I think we didn't realize the value of what the show has meant. There is an innocence and that innocence is getting lost so there is something about giving that back to their childhood."
A few days after the big reunion, Lopez revealed the stunt was long in the making.
"[Fallon] approached me about six years ago to try to get it together," Lopez said. "He said, 'Mario, I'm coming out to L.A. Help me rally the troops so we can do it.' So when he was here recently, we managed to make it work and they took all kinds of moments from the show and he decided he liked the one where I was in tights doing ballet and then I had to stay in that for the rest of the scene!"