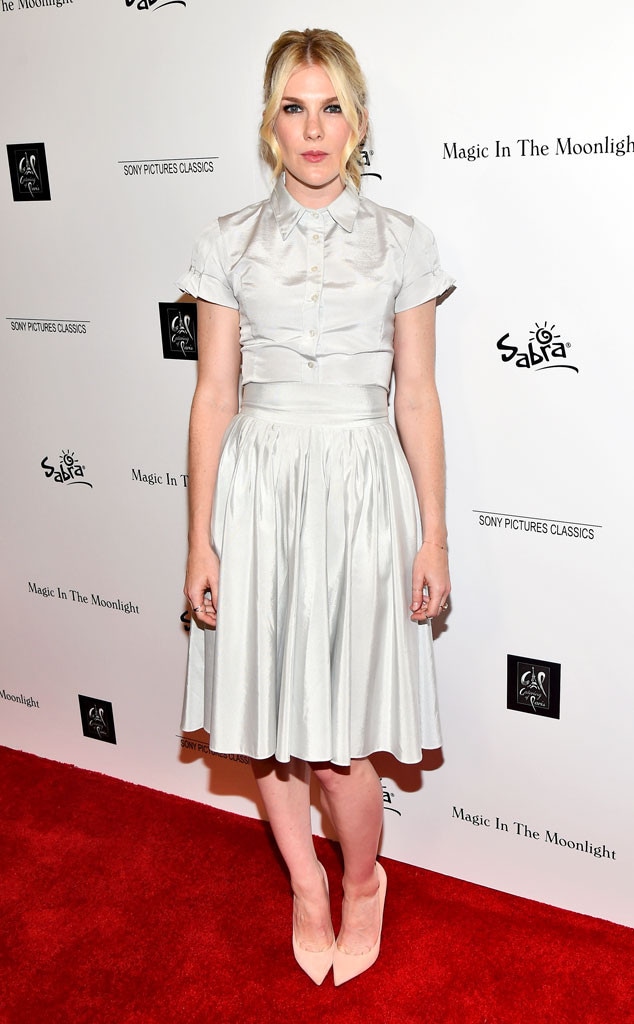 Michael Buckner/Getty Images
Looks like Lily Rabe is a wanted woman! And we're all about it.
Not only is she presumed (fingers crossed) to be a part of American Horror Story: Hotel, and starring in ABC's new sci-fi drama The Whisperers, but E! News has learned that she will return to CBS' The Good Wife this season. 
Rabe's character, Petra Moritz, will be sitting down with Alicia for an interview. She has appeared twice on the show before. 
The Good Wife returns this Sunday, for the first of the sixth season's final 10 episodes. (We're on the set right now, so tweet any questions you have to @chrisharnick!)
There will be plenty of new and returning faces in these final eps, including Rachael Harris, Gary Cole, who will also be making a return appearance as Kurt McVeigh for several episodes, and Oliver Platt will recur as R.D., a conservative businessman with a passion for hunting. Mary Tyler Moore veteran Ed Asner will also make an appearance.
When we recently asked Rabe if she knows whether she will be a part of the fourth season of AHS, she blushed and conceded, "I do know, but I'm not allowed to say! Sorry!"
At this point, the only confirmed casting is Lady Gaga, who revealed a brief but haunting teaser video on Wednesday. The status of Jessica Lange is not yet known.