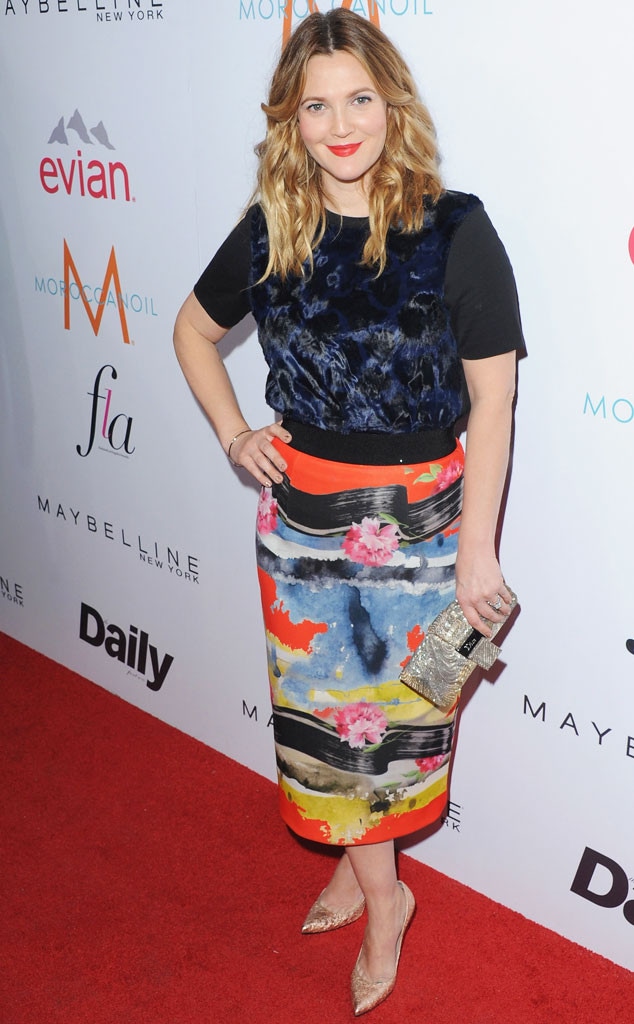 Jon Kopaloff/FilmMagic)
Drew Barrymore is writing another book!
Dutton publishing announced earlier today that the 40-year-old actress and Golden Globe winner will pen an autobiographical collection of essays about her life.
According to a release, the still untitled book "will include stories about living on her own at 14 (and how laundry may have saved her life), getting stuck in a gas station overhang on a cross country road trip, saying goodbye to her father in a way only he could have understood, and many more adventures and lessons that have led to the most important thing in her life, which is motherhood."
"I love stories that are humorous, emotional and welcoming, and that is my goal in writing this book," Barrymore said in a statement.
Ben Sevier, Publisher of Dutton, added, "We are thrilled to welcome Drew Barrymore, a true American icon, to the Dutton list, and can't wait to help bring her wonderful writing to the world."
This isn't Barrymore's first venture into the literary world. Last year she released Find It in Everything, a 96-page collection of photos of heart-shaped objects that Barrymore has shot over the course of the last 10 years.
"I have always loved hearts," Barrymore previously said of the heartfelt project. "The way that one continuous line accomplishes the most extraordinary thing—it conveys love. Hearts are my beacons. I love them man-made and natural, young and old."