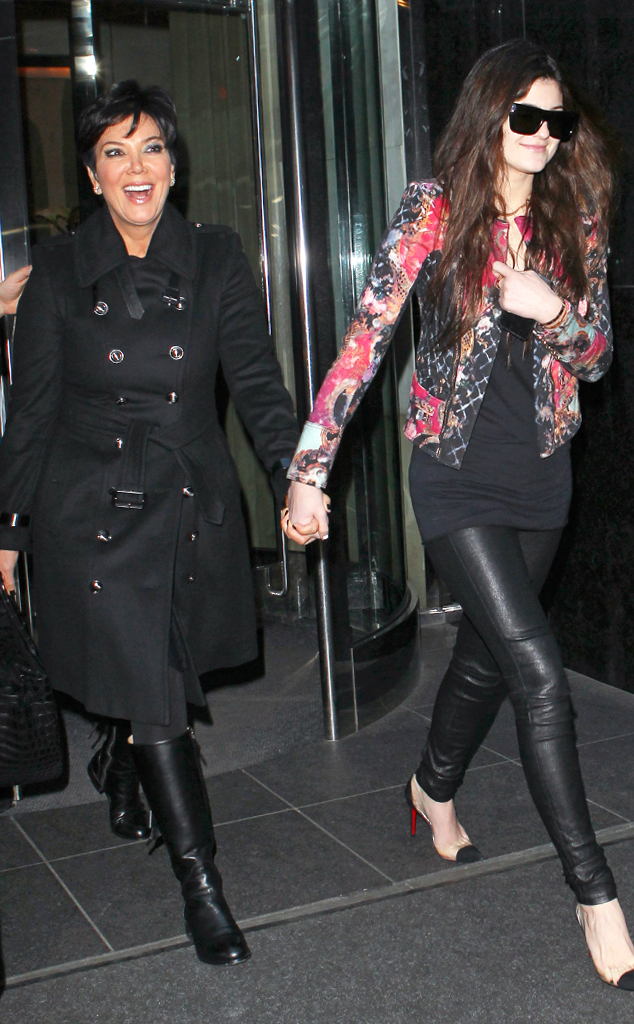 JT/MacFarlane/INFphoto.com
Kylie Jenner is moving out of mom Kris Jenner's Calabasas home—after dropping a cool $2.7 million on a new mansion (yes, we're jealous).
So, when E! News caught up with the Kardashian matriarch on Wednesday at her gorgeous abode, we had to get the scoop on her 17-year-old daughter's new pad, from the interior decorating plan to where the mother-daughter duo is shopping for home supplies!
"You know she completely has her own style," the proud mama told E! News when asked if she's helping her youngest daughter decorate the home's interior. "Kylie has her own vision on how she wants her home to look. She has a few months now until she moves in, to really take her time and get it together...so she will really embrace that time...and get really creative. Kylie is really excited!"