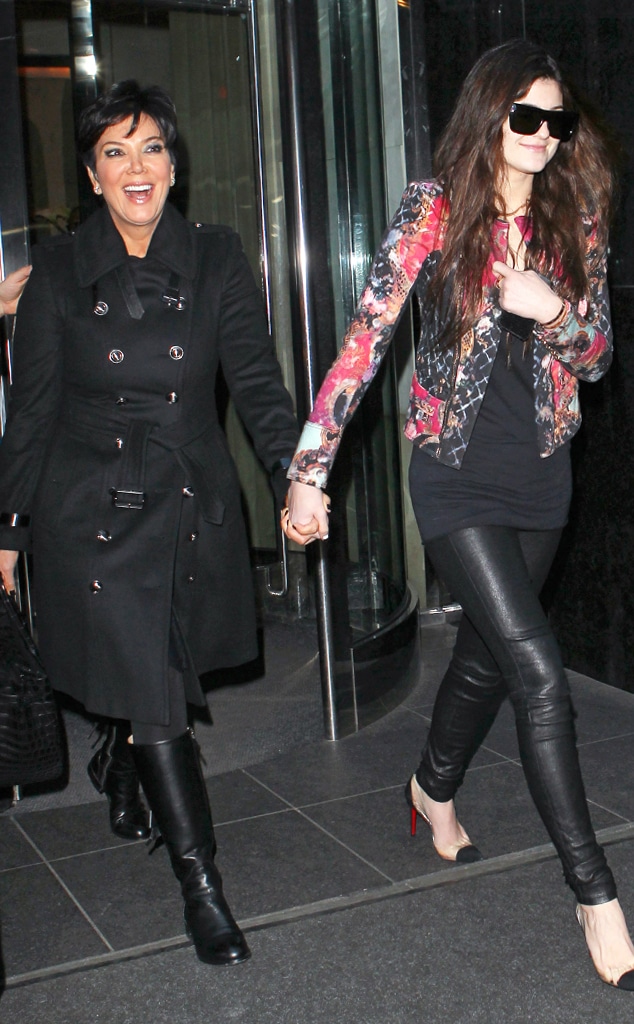 JT/MacFarlane/INFphoto.com
Kylie Jenner is moving out of mom Kris Jenner's Calabasas home—after dropping a cool $2.7 million on a new mansion (yes, we're jealous). 
So, when E! News caught up with the Kardashian matriarch on Wednesday at her gorgeous abode, we had to get the scoop on her 17-year-old daughter's new pad, from the interior decorating plan to where the mother-daughter duo is shopping for home supplies! 
"You know she completely has her own style," the proud mama told E! News when asked if she's helping her youngest daughter decorate the home's interior. "Kylie has her own vision on how she wants her home to look. She has a few months now until she moves in, to really take her time and get it together...so she will really embrace that time...and get really creative. Kylie is really excited!" 
We bet! The E! star is expected to move into her new digs in August, and the home, which is located in The Oaks neighborhood of Calabasas, is only a block away from sisters Khloé and Kourtney Kardashian. 
As for how Kylie's style compares to her sisters'? 
"Kylie is more edgy. She likes more blacks and grays and Kim [Kardashian] likes more cream colors," the 59-year-old star said of Kanye West's wife, who also recently moved out of Jenner's home with daughter North West. "Kourtney is very neutral and Khloé is big on white colors. I like all of it like—thrown in a mush pot is my style!"
She added: "Kylie is definitely the edgy one."
Jenner has been giving her daughter advice, encouraging Kylie to be "as creative as possible" while keeping "an open mind." 
"I think it's so important to make a lot of lists and really plan out what you're doing and what order it should be done," the Keeping Up With the Kardashians star said, adding that it makes her so "freakin' happy" that her children are "organized to a T." 
"Everyone is just so fantastic, you can't get over it," the proud mama gushed of her kids.
So, what stores have Kylie and Kris been hitting up as the mother-daughter duo continues to decorate?  
GoldenEye /London Entertainment
"I definitely have my go-to stores," she dished. "I go to Sears for appliances and William Sonoma for the kitchen and Bed Bath & Beyond for the towels...Kylie is doing some new floors, so we are choosing those now. It's exciting to help someone set up a home...it's a great education because she is really gets to develop a whole new set of organizational skills." 
Surely, the 17-year-old is enjoying the process. Can't wait to see the final result!