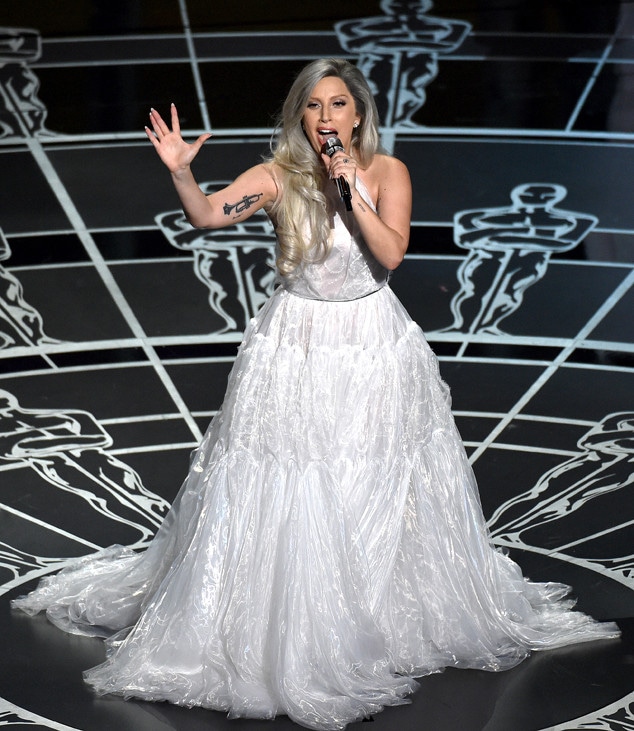 John Shearer/Invision/AP
Lady Gaga will star in American Horror Story season five. Yes, Lady Gaga! The fifth season of the FX anthology series is titled American Horror Story: Hotel.
The singer posted a video revealing the news and new title on Twitter. So far no other cast for American Horror Story: Hotel has been revealed. No official premiere date was given aside from October.
AHS mainstays Sarah Paulson and Emma Roberts are working on new projects from Ryan Murphy. Paulson will appear in American Crime Story: The People v. O.J. Simpson opposite John Travolta and Cuba Gooding Jr., and Roberts is set to star in Scream Queens on Fox opposite Jamie Lee Curtis and Lea Michele.
Series star Jessica Lange's involvement is still unknown as this point. She told us in November she was willing to revisit the idea of a fifth season after wrapping the fourth, American Horror Story: Freak Show.
"You know, I told him that we would sit down and have a long conversation when this was over," Lange told us. "In a way this character is so great, I don't know how you top Elsa Mars. I really—in deference to Ryan, who I love dearly and who I respect beyond—I have no idea at this point."
After the finale aired in January, sources told E! News the fifth season of American Horror Story was still in early planning stages and whether or not Lange will come on board for another go was unknown. Murphy took to Twitter after the finale aired on Wednesday, Jan. 21 with a simple message.
"Thank you Jessica...for everything," he wrote. "Always."
Details about Gaga's role in the fifth season of American Horror Story are still being kept under wraps at this time. But a scary hotel? Oh no. The singer is coming off a fan-favorite Oscar performance where she paid tribute to The Sound of Music and Julie Andrews. Her other acting credits include Sin City: A Dame to Kill For, Machete Kills, The Simpsons and back before she was Lady Gaga, The Sopranos.
American Horror Story: Hotel premieres on FX in October.