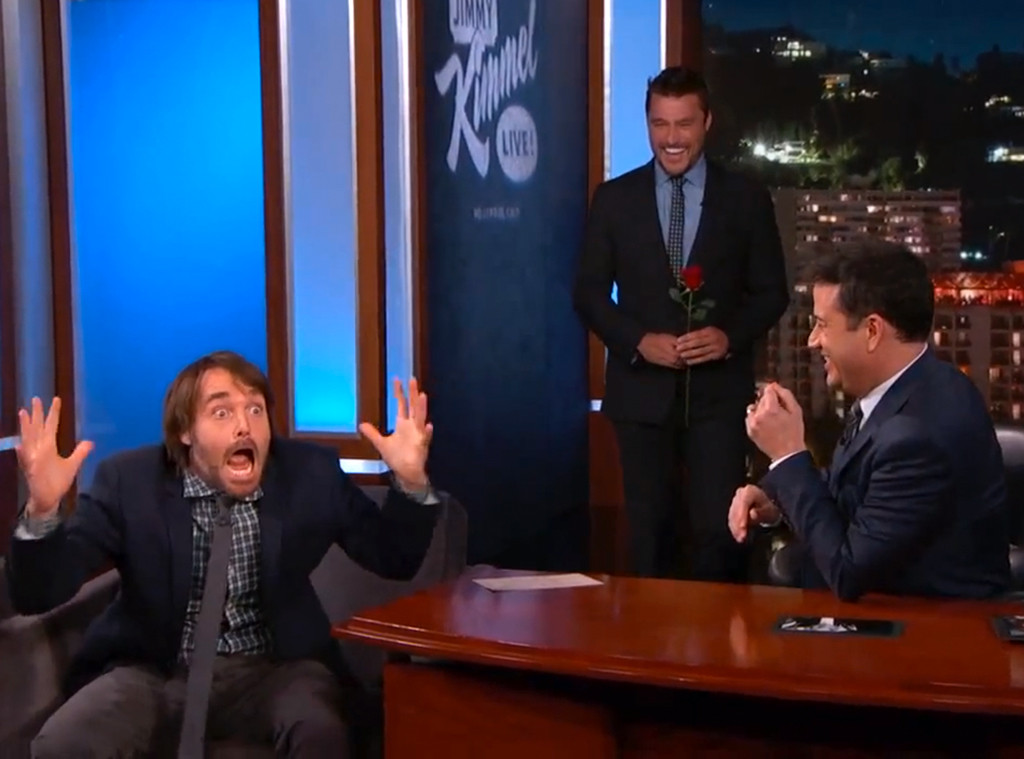 YouTube
Will Forte is a Bachelor superfan. Stars, they're just like us.
The Last Man on Earth star stopped by Jimmy Kimmel Live to talk about his new Fox comedy where he plays, yep, you guessed it: the last man on Earth. But of course the topic of The Bachelor came up because who isn't talking about the reality show these days? It's having one of the best seasons in years.
"I cannot explain my love for it," Forte says in the clip below. "I love it so much."
Forte is catching up on life since he's wrapped filming and is in post-production on The Last Man on Earth. And by catching up on stuff, he means watching The Bachelor. So what happens when Jimmy Kimmel trots out Chris Soules to surprise the Saturday Night Live veteran? Insanity happens.
We can't really describe Forte's reaction, you just need to see it for yourself. Soules even had a rose for Forte.
"I don't even know what our kissing chemistry is like," Forte tells Soules.
"There's only one way to find out," Soules says.
Will they seal the deal with a kiss? Watch the clip to find out!