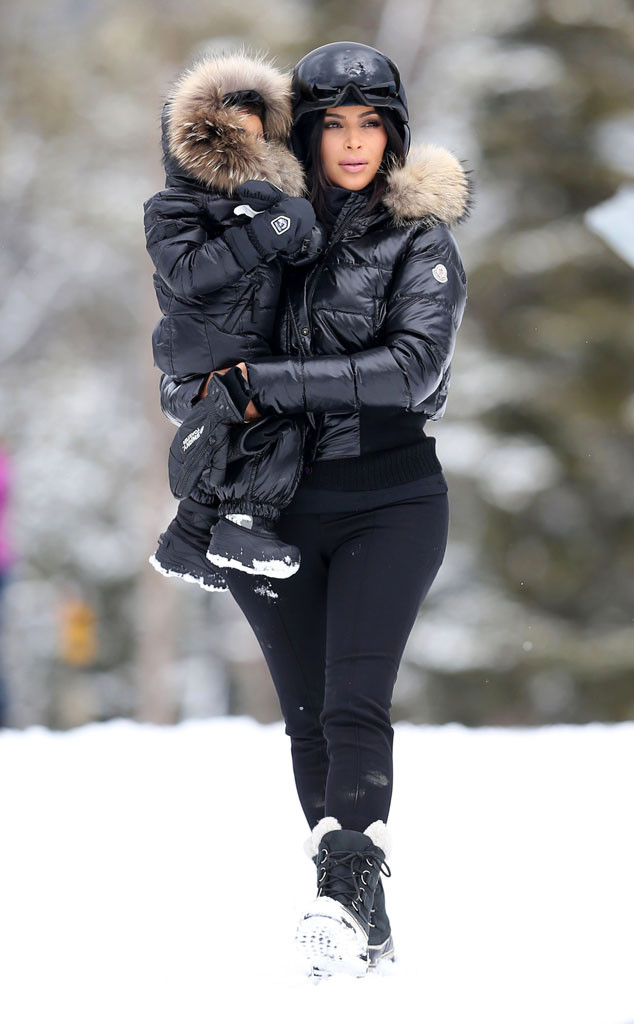 Brian Prahl / Splash News
It's not easy looking cute in the cold, but freezing temps are no excuse to forget about fashion—just look at Kim Kardashian and North West!
The mother-daughter duo looked chic and stylish Tuesday, both bundled up as they enjoyed the great outdoors on their Montana ski vacation. Little Nori, 20 months, and her mama, 34, both wore giant black parkas (Kim's was Moncler) with fur trim and Sorel boots, but while mom opted for a slim fit ski pant, her mini-me was all about that insulation and had on multiple layers from head to toe!