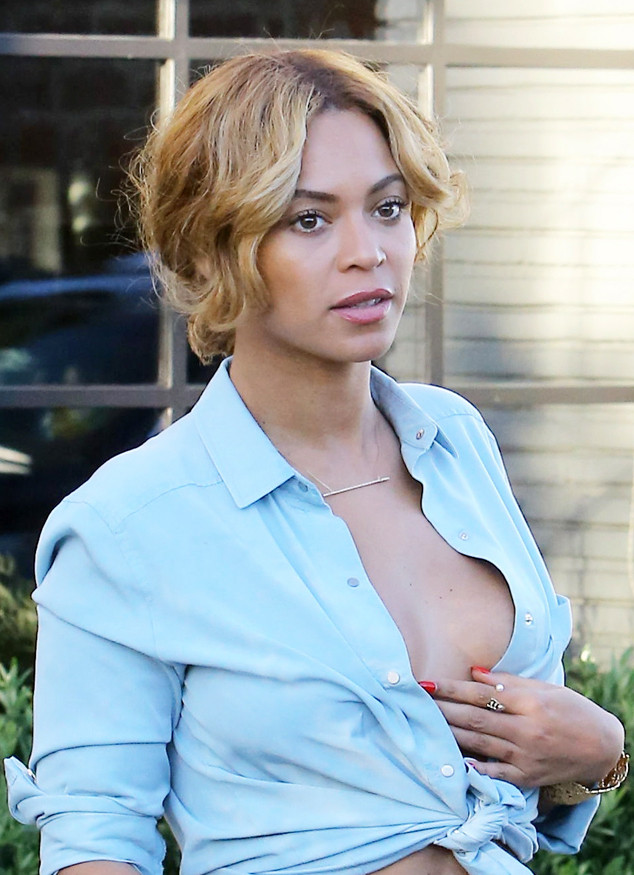 KMM-Das-Awd/X17online.com
Who knew lunch time could be so sexy?!
Beyoncé turns heads everywhere she goes no matter what she's wearing, but chances are there are a number of people dealing with some serious neck problems from the double-takes given for this extra racy look.
Queen B decided to go all the way with her lunch outfit today when she stopped to grab a bite from Gracias Madre with hubby Jay-Z. The gorgeous singer wore a completely unbuttoned blouse that was tied at her midriff, revealing not only more cleavage than you could imagine, but also making it very clear that Bey left that annoying over-the-shoulder-boulder-holder (a bra, you guys) at home.