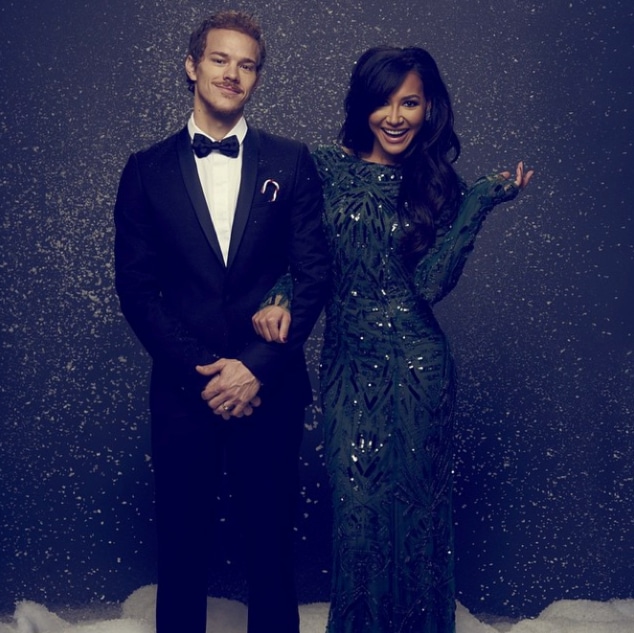 Instagram
Naya Rivera is going to be a mom!
The Glee star just announced via her website that she's pregnant with her and husband Ryan Dorsey's first child together.
"We're having a baby! Ryan and I feel so blessed and can't wait to welcome the newest member of our family," Rivera wrote. She alerted her fans to her blog post, meanwhile, with the following "bun in the oven" post on Instagram:
She also shared sweet photos of herself and Dorsey as kids, a sneak peek at the kid to come perhaps...
The 28-year-old actress quietly tied the knot with Dorsey in Cabo San Lucas on July 14, 2014, after a blinked-and-you-missed-it courtship, telling People afterward, "Our special day was fated and everything we could have ever asked for."
After their wedding, it was revealed that they had met four years beforehand and then reconnected after Rivera and Big Sean called off their engagement in April 2014. (Coincidentally, Big Sean's latest album, Dark Sky Paradise, dropped today.)
Rivera, who's been a frequent guest host on The View this year, recently signed on to join the cast of Devious Maids now that Glee is coming to an end (with Rivera's Santana having tied the knot recently as a swell plot-capper for her). 
Dorsey has been playing Earl on the final season of Justified and also recently logged screen time on Shameless, The Mentalist and You're the Worst.