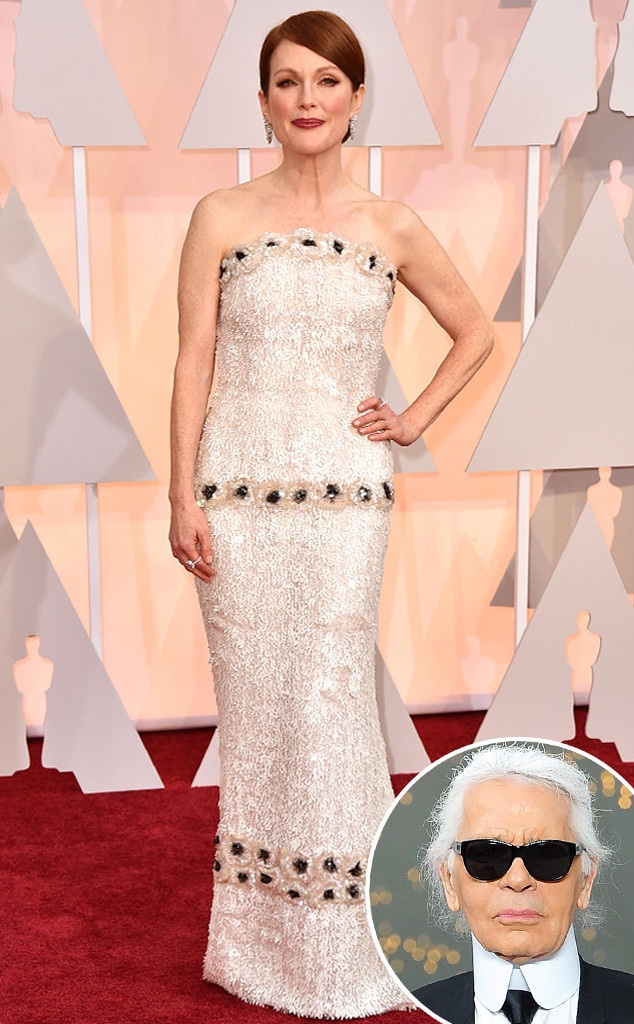 Jordan Strauss/Invision/AP; Getty Images
When it came time to pick a designer to create her 2015 Academy Award gown Julianne Moore knew exactly what to do: Call Karl.
Chanel's creative director Karl Lagerfeld even convinced the now-Oscar winner and her stylist Leslie Fremar to say yes to the dress with just one sketch.
That sketch did, however, get a slight update after the Still Alice star saw a design on the Chanel Couture show that she liked. So Karl tweaked his original idea to include similar elements from the runway look. Then his team of 27 sewing experts got done to business. 
Instagram @chanelofficial
987 hours and 80,000 hand-painted sequins later Moore's one-of-a-kind dress was ready for the red carpet.
"I am so happy Julianne won the Oscar for her great talent. I've known her for years, and was always her greatest fan—as an actress and also as a woman," Lagerfeld told Women's Wear Daily. "She is the perfect illustration of what I understand to be womanhood in the best sense of the word. She is fun, down to earth and an extremely cheerful, loveable person. I am really happy for her."
Ditto that, Karl.