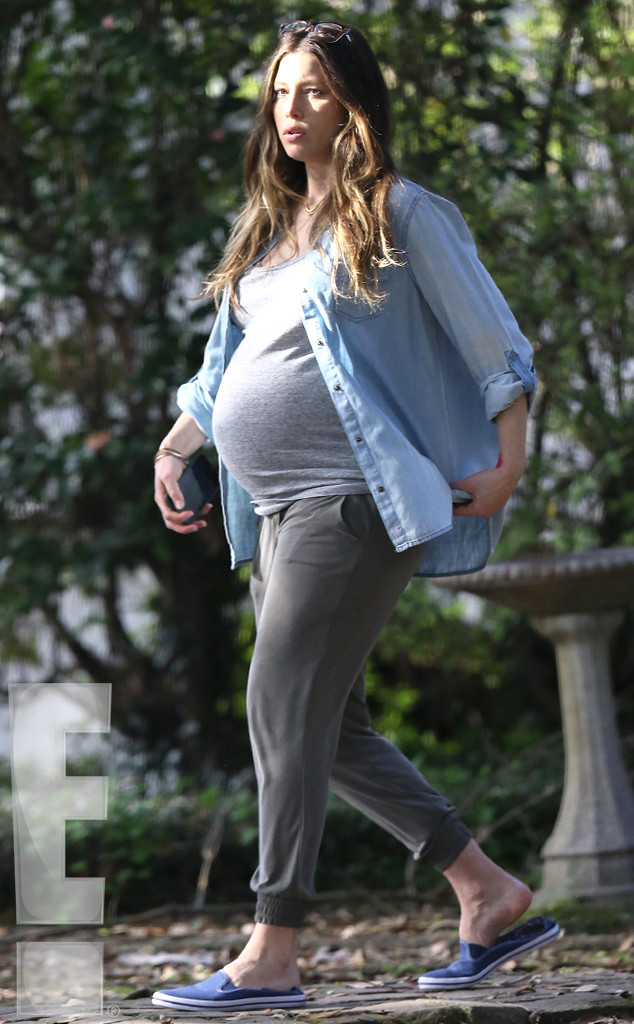 FAMEFLYNET PICTURES
It looks like Jessica Biel is due any day!
The 32-year-old beauty, who is expecting her first child with husband Justin Timberlake, returned to work last week in New Orleans, where she was snapped on the set of her upcoming film The Devil and the Deep Blue Sea.
Biel is both starring in and producing the forthcoming film, and clearly, the soon-to-be new mom isn't letting pregnancy slow her down, as she has been photographed regularly flaunting her ready-to-pop baby bump while strolling around on set.
According to an eyewitness, the brunette beauty, who has been seen dressed down in comfortable clothing, has been "very friendly and sweet to everyone."