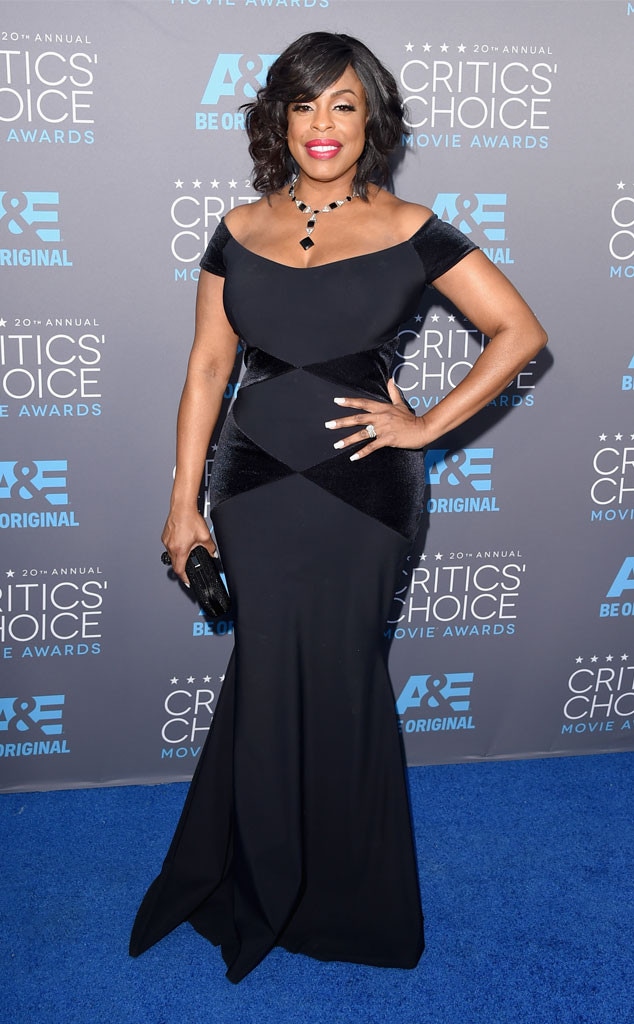 Jason Merritt/Getty Images
Niecy Nash, one of the busiest women in Hollywood, just got busier. E! News has exclusively learned Nash will appear in Fox's upcoming horror comedy Scream Queens.
Nash also appears on The Mindy Project and is a series regular on The Soul Man and HBO's Getting On. On Scream Queens, which already has a series order, Nash will play Denise, a private security guard who kicks major butt. Fun fact: On the criminally underrated Getting On, which Nash should've gotten an Emmy nomination for, the actress plays another Denise—Nurse Denise "DiDi" Ortley.
The cast of Scream Queens is already impressive. Jamie Lee Curtis and Emma Roberts headline the all-star group of actors that also includes Lea Michele, Joe Manganiello, Keke Palmer, Abigail Breslin, Billie Lourd and Skyler Samuels. Ariana Grande and Nick Jonas are also set for unspecified recurring roles. Scream Queens hails from Ryan Murphy, Brad Falchuk and Ian Brennan and is set at a college rocked by a series of murders. It's an anthology like Murphy's American Horror Story and upcoming American Crime Story.
The show is slated for fall 2015 and already has a teaser.
"I knew I wanted to work with Brad and Ian again on something comedic, and we are having a blast writing Scream Queens," Murphy said in a statement when the show was announced. "We hope to create a whole new genre—comedy-horror—and the idea is for every season to revolve around two female leads. We've already begun a nationwide search for those women, as well as 10 other supporting roles, and we're very grateful to Dana [Walden] and Gary [Newman] for their enthusiastic support."
Look for Nash on Scream Queens this fall on Fox.